#90: Being A Caregiver to Mom (& Myself) Featuring GFR Commandment #4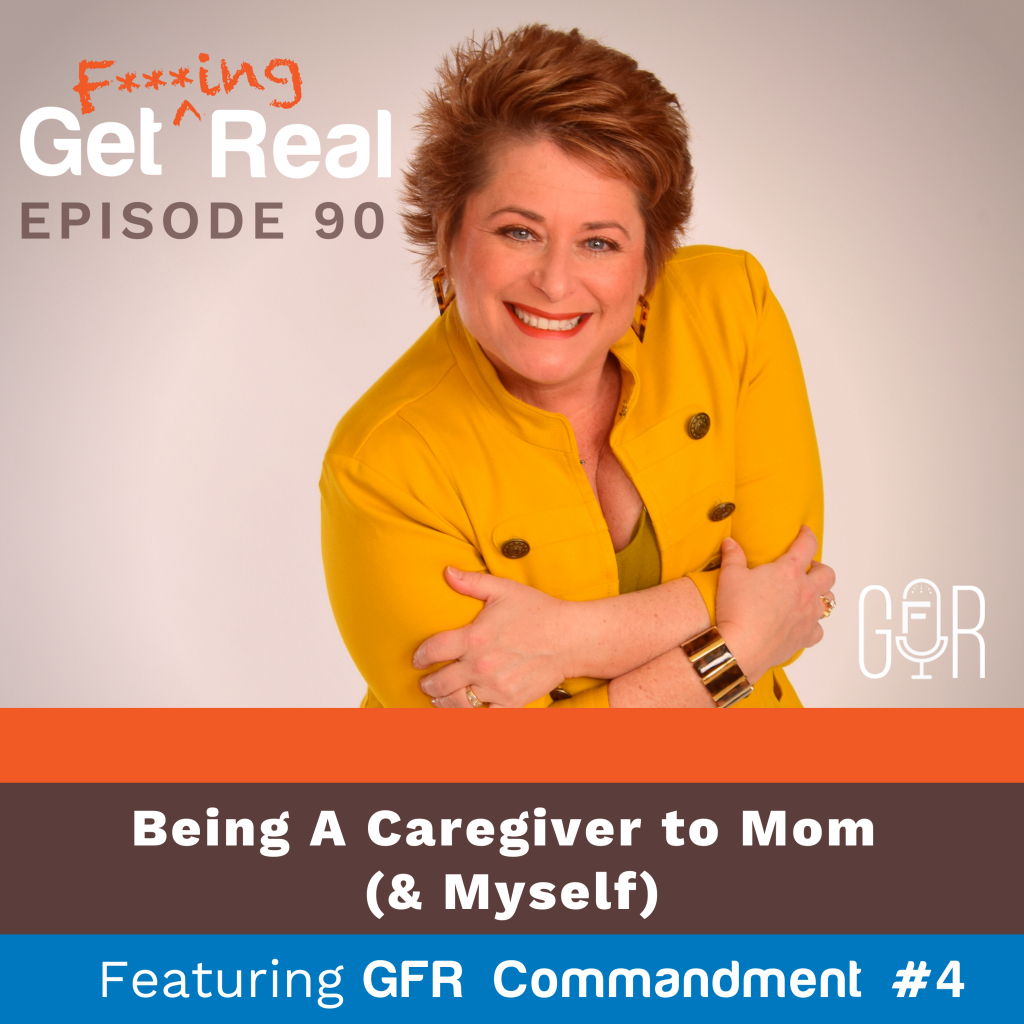 It's the last GFR Show of 2021, and Lisa's here to share why—despite living through the Covid crucible of 2020—this has been one of the most transformational years of her life.
From embarking on a journey around unconscious racial bias, to her mother's 9-month battle with a cancer recurrence, to revisiting a 30-year struggle with food and body image she was sure she'd healed years ago (Ep. 85 – F*ck Dieting! This is Me!), Lisa leaned into her lessons and uncovered a stronger, even more unapologetic version of herself.
The week before Ep. 85 aired, Lisa's mom Phyllis was in a terrible car accident that nearly left her quadriplegic, which in turn completely rocked Lisa's world. That's when the real transformation started.
In this episode you'll learn about Phyllis's grueling road to recovery, and find out 5 major lessons Lisa's learned as she took on her new role as caregiver for her mom. Lisa also confesses the ways her faith in the GFR Commandments has been tested these last couple months, in particular GFR 12C #4: Trust that struggle serves your mission.
Listen in to hear a promising update about how Phyllis is doing at the time of recording, and learn what self-care actions Lisa's taking for herself (and in turn, for her business, and the GFR Show) as she continues to care for her mom.
Resources
GFR Episodes Mentioned
GFR Show episodes about surviving catastrophic physical challenges and their purpose:
#13 Scott Sargeant | From Paralyzed Olympic Athlete to Suicide Prevention Speaker
#23 Sherry Watson | From Coma Patient to Presidential Appointment
#27 Justin Womack | From Rescued By A Stranger to Podcast Warrior
#57 Jennifer Melocha | From Worthless and Abused to Horse-Assisted Healer
#88 Rodney Flowers | From Defying Crippling Odds to Mastering the Resilience of Game
Did you enjoy the podcast?
If you liked this episode let me know! Reviews for the podcast on iTunes are much appreciated! This helps us reach entrepreneurs just like you to be unapologetically themselves. If you received value from this episode, it would mean the world if you could take a moment and leave your 5-star rating and positive review. You can do that by visiting right here.