#27: From Rescued By A Stranger to Podcast Warrior | Justin Womack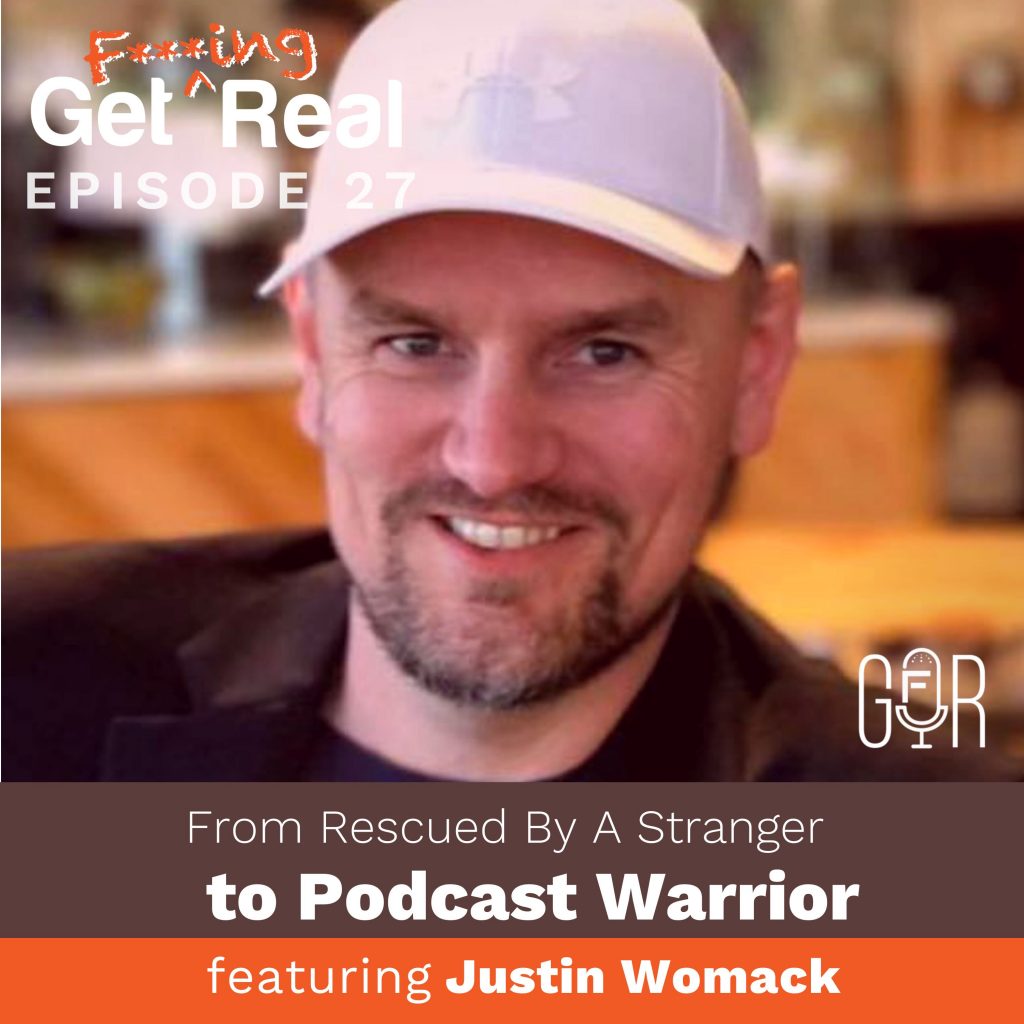 Today on the GFR Show, we're excited to feature Justin Womack, a digital marketing specialist, an authority-building expert and co-host of the Marketing Geeks podcast.
Question: what if you were driving down the road and saw a car ahead of you lose control and sink into a murky swamp? Would you risk your life to save the driver? Well, a man named Jerry did and that's why Justin Womack is still here today.
In this episode, you'll hear about Justin's incredible rescue and recovery, as well as the monumental transformation that happened in his life and business after this seemingly insurmountable wormhole moment took him to the literal brink of death.
This one really rebirthed my faith in humanity, and Justin's account of how this harrowing experience gave him immense empathy and removed his fears and limiting beliefs around what he couldn't do is beyond inspirational. Please, enjoy!
Episode Highlights
[7:00] What success and life looked like before the turning point
[16:46] The entrepreneur spirit in Corporate America
[28:49] The car accident that changed everything
[44:02] How Justin wanted the next chapter of his life to read
[54:06] Visibility, authority, and perception as an entrepreneur
[58:05] Final lessons from Justin
Resources
GFR Episodes Mentioned
Did you enjoy the podcast?
If you liked this episode let me know! Reviews for the podcast on iTunes are much appreciated! This helps us reach entrepreneurs just like you to be unapologetically themselves. If you received value from this episode, it would mean the world if you could take a moment and leave your 5-star rating and positive review. You can do that by visiting right here.