#125: From Body Abusing Professional Dancer to Trailblazing Transformational Coach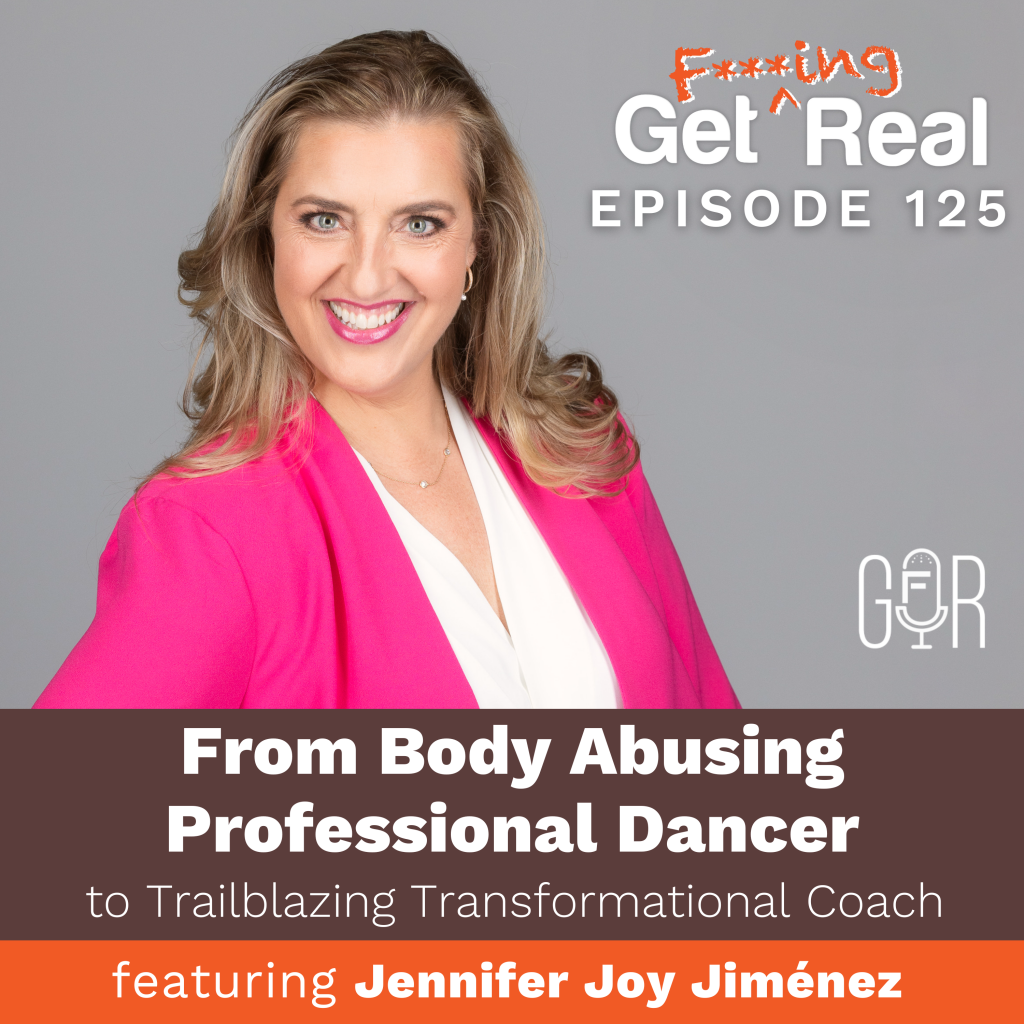 Jennifer Joy Jiménez is Co-Founder of Brave Thinking Institute and the creator of the highly acclaimed transformative movement modality, TrancenDance™.
Is the way you feel about your body preventing you from enjoying your life?
Although she achieved her goal of becoming a professional dancer and was raised by Mary Morrissey, a globally known spiritual teacher, Jennifer realized she still struggled with an internal feeling that she wasn't measuring up to the people around her.
Listen in or watch on my YouTube channel as Jennifer shares about her transcendental experience through conscious dance and the deep inner work she did to heal her issues around food and her body. We talk about her successful dance ministry she began in her 20's at her mother's spiritual center, and she confesses the truth about what led to her total burnout as a mom, a wife, and a career woman.
You'll find out what God said to Jennifer in the GFR Moment when she realized her spiritual background and work as a health and wellness mentor had not protected her from her internal demons, and how she finally released her addiction to controlling her food and her body, and stepped into a new way of loving herself with grace.
RESOURCES:
GFR EPISODES MENTIONED:
If you're a fan of the GFR Show and you enjoyed this episode, it would mean the world to me if you'd drop a 5-star review on iTunes and leave a positive note. The more love we get from our listeners, the more we're able to help other entrepreneurs just like you to become unapologetically themselves. Use this link to let me know your thoughts!