#113: How Unapologetic Marketing Creates Liberated Success| Lisa Cherney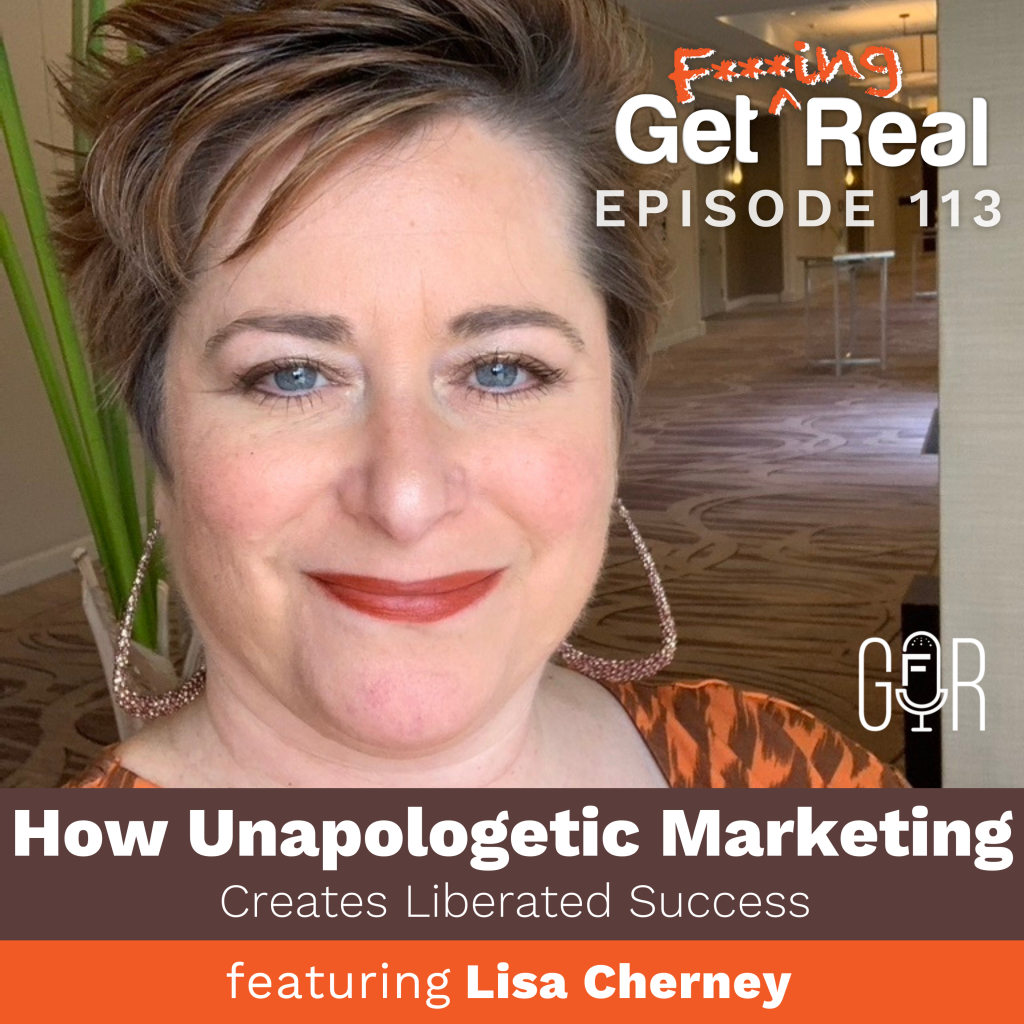 Have you ever considered that marketing might be only for your self-expression?
Your host Lisa Cherney is back with a special episode featuring a brand new talk and topic that she presented as her grand return to the live stage after 3.5 years!
Block off space to fully lean into this interactive working session that Lisa presented for the Evolutionary Business Council in January 2023 where you will learn how being unapologetic in your marketing relates to (and creates!) personal liberation and overall success in all aspects of your life.
You'll discover the connection between liberated success and canceling your launch, turning away clients and saying no to great opportunities.
By the end of this episode, you'll know where you are hiding, not fully expressed in your business, and uncover where to focus your healing efforts to unleash your impact. Lisa will teach you how to claim your marketing soapbox and take a stand for your mission, and give you clarity about where and how to use your new messaging in your favorite strategies.
Plus! Learn the 4 phases of The Evolving Experts Ascension Model™ and see the truth of the way, as a mission-driven entrepreneur, your healing fuels your work and your work fuels your healing.
Resources
GFR Episodes Mentioned
Did you enjoy the podcast?
If you liked this episode let me know! Reviews for the podcast on iTunes are much appreciated! This helps us reach entrepreneurs just like you to be unapologetically themselves. If you received value from this episode, it would mean the world if you could take a moment and leave your 5-star rating and positive review. You can do that by visiting right here.