#108: The Lisas Talk Lessons Learned on Mothering, Meditating & Mentoring | Lisa Cherney & Lisa Sasevich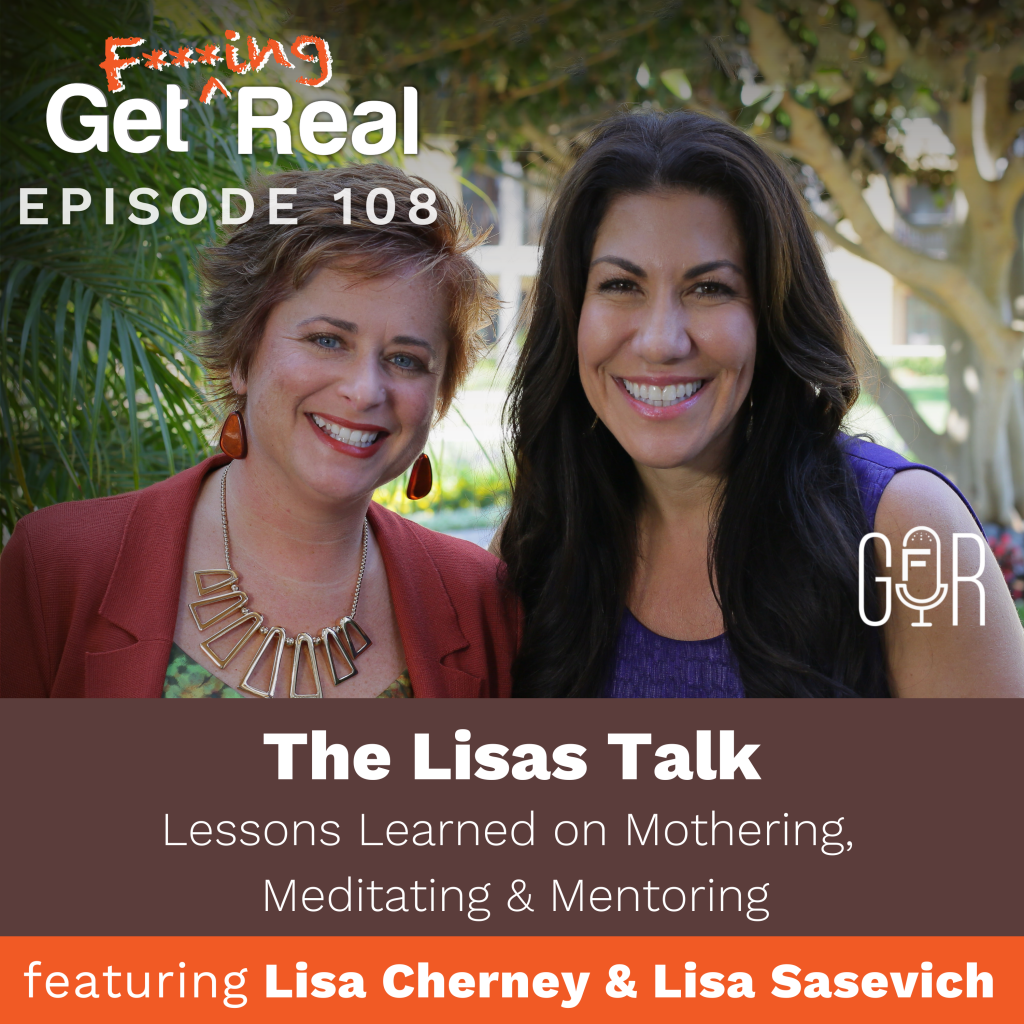 GFR Show host Lisa Cherney becomes the guest on her own podcast as she hands over the interviewer role to her former mentor, business partner and one of her dearest friends, Lisa Sasevich aka The Queen of Sales Conversion.
Lisa S is the monumentally smart and motivated Owner/CEO of The Invisible Close, and her tight relationship with Lisa C makes her the perfect person to take over as host for this special episode.
Hear the beginning of the Lisas' epic 15-year and counting love story, and the way it's shown up in their businesses, impacted their lives, and even trickled down to their daughters who also have a special connection. The Lisas cover topics like motherhood, mentorship and meditation. Plus, they dive into the way their lives and lessons have intertwined as two (very different) women in business who are uplifted by spiritual paths.
Lisa S asks Lisa C to recap her 2022 (which was largely a freakin' beast), and share what she's looking forward to in 2023. And, Lisa C confesses something that surprised her about herself recently, and the insight she gained around where she is in her healing journey and evolution.
You'll also hear some fun stories from the Lisas' adventures with their daughters, in particular, one about manifesting a lost jacket together that still blows their minds, and another about the top 3 things you do when you're stressed out (hint: it's another M word that might make you blush).
Hope you enjoy!
Resources
GFR Episodes Mentioned
Did you enjoy the podcast?
If you liked this episode let me know! Reviews for the podcast on iTunes are much appreciated! This helps us reach entrepreneurs just like you to be unapologetically themselves. If you received value from this episode, it would mean the world if you could take a moment and leave your 5-star rating and positive review. You can do that by visiting right here