#29: From Frumpy Mommy to Charisma Queen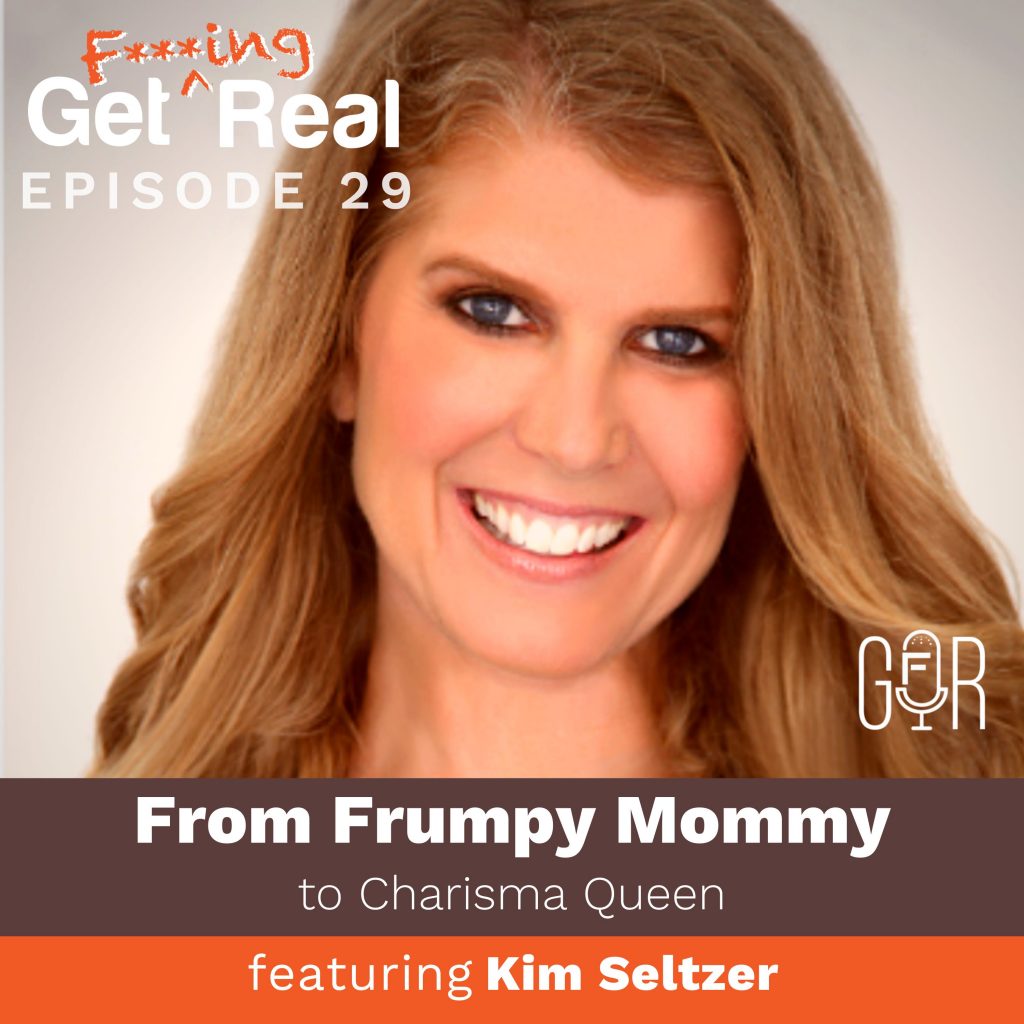 Kim Seltzer is a certified style and confidence coach who has helped thousands of people find love, connection, and success using her signature formula, "The Charisma Quotient," which helps people with body language, first impressions, and self-image.
Do you think putting on a red dress could change your life? Today's guest makes a really good case for working on yourself from the outside in, and her story about a little red dress that transformed the way she presented herself to the world—and how she viewed herself—just might convince you to embrace a healthy bit of vanity to feel better about what you see in the mirror.
In this episode, Kim gets f***ing real about her "before" life as a therapist whose inner dark mindset (as spurred on by a painful divorce) started to manifest in an outer way through her relationships and her all black wardrobe. She and Lisa dig into the value of struggle, especially for mission-based entrepreneurs, and discuss how Kim's difficult journey to her own self-confidence, by way of that first red dress, is what makes her such a successful, sought-after dating coach and matchmaker.
No matter where you are in relation to your self-image, your confidence, or how you feel about what you see in the mirror, this interview is sure to give you some illuminations about the connection between what we present/see on the outside and what we have going on inside. Plus, there's some juicy pushback to the common wounds-heal-from-the-inside-out method that is pretty compelling. Tune in and see what you think!
Episode Highlights
[5:27] We're our own best teachers

[13:38] Kim's Red Dress Moment

[21:14] Meeting another Single Mom along the way

[29:28] All of life's knowledge adds flavor to your work

[45:08] Where Kim's business started

[50:26] The definition of flirting

[58:04] Stop apologizing
Resources
GFR Episodes Mentioned
Did you enjoy the podcast?
If you liked this episode let me know! Reviews for the podcast on iTunes are much appreciated! This helps us reach entrepreneurs just like you to be unapologetically themselves. If you received value from this episode, it would mean the world if you could take a moment and leave your 5-star rating and positive review. You can do that by visiting right here.