#91: From Suicidal Alcoholic to Emmy Award Winner | Rhonda Britten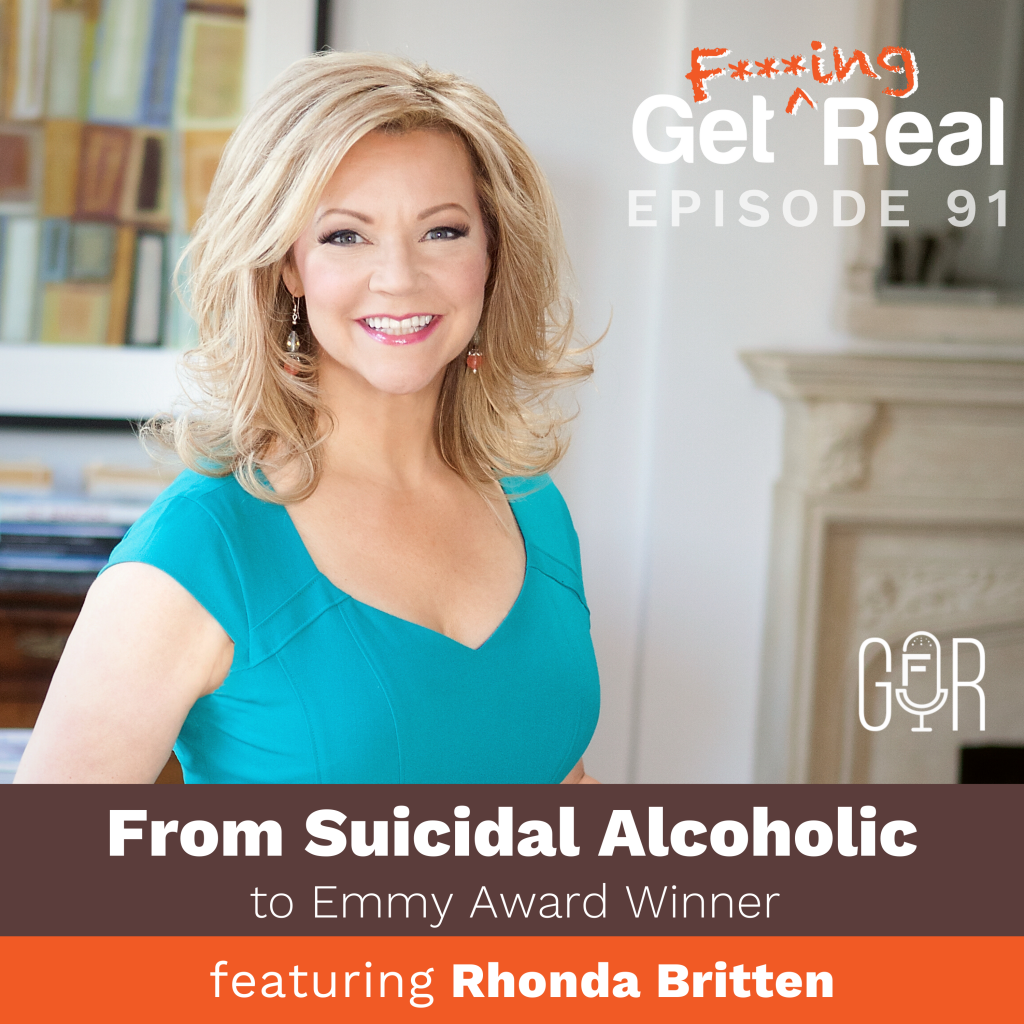 Rhonda Britten is founder of the Fearless Living Institute, a repeat Oprah guest, a 4X bestselling author, and a Master Coach who's been on 600+ episodes of reality television, including her Emmy Award winning show, "Starting Over."
If I asked, "What was your worst day ever," would you have an immediate answer?
Rhonda's worst day happened when she was 14, which was objectively one of the worst traumas imaginable. Listen in as she vulnerably shares what took place and the fallout she experienced, including becoming an alcoholic, being arrested for multiple DUIs and trying to kill herself 3 times before she was out of her 20's.
Hear about the GFR Moment Rhonda had at 27 that made her embrace that she was supposed to be alive, and she shares a magical experience she doesn't always talk about that led to her mission as a coach.
Plus, we get into Rhonda's most recent dark night from the last 9 months, which has brought up a lot of stuff we can all relate to around self-acceptance and authenticity, and she reveals her lessons from the "Achilles Heel" she developed as a result of all the success she's enjoyed.
Resources
Did you enjoy the podcast?
If you liked this episode let me know! Reviews for the podcast on iTunes are much appreciated! This helps us reach entrepreneurs just like you to be unapologetically themselves. If you received value from this episode, it would mean the world if you could take a moment and leave your 5-star rating and positive review. You can do that by visiting right here.