#75: From Suicidal & Sexually Conflicted to 7-Figure Tribe Builder | Mark Bownenss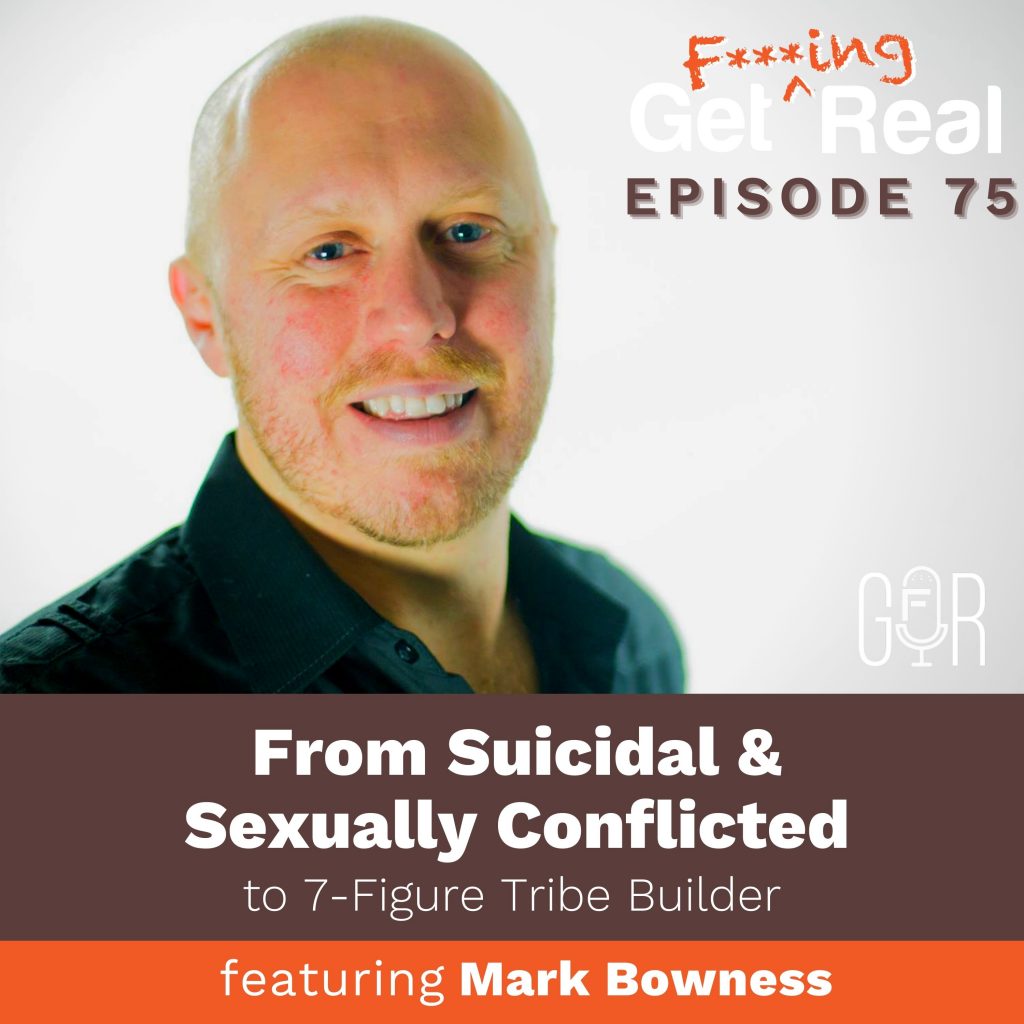 Mark Bowness is host of the We Build Tribes podcast and creator of the We Build Tribes Facebook Group, which is at 35K members and growing!
Where have you compromised in your life? And what has it cost you?
Mark shares his story of achieving his childhood dream to attend a prestigious media and TV production university, and the dark times that began after he intentionally threw it all away. You'll hear the traumas from Mark's religious past that contributed to his self-sabotage, and the struggle with his sexuality that led to his suicide attempt at age 26.
Find out why Mark calls this rock bottom the beginning of the revelation of his purpose. And hear about the crazy idea that led to his success as a tribe building genius, and brought him full circle to his original passion for TV and media just 6 months later.
Resources
Did you enjoy the podcast?
If you liked this episode let me know! Reviews for the podcast on iTunes are much appreciated! This helps us reach entrepreneurs just like you to be unapologetically themselves. If you received value from this episode, it would mean the world if you could take a moment and leave your 5-star rating and positive review. You can do that by visiting right here.