#68: From In Between to Flowing with Life Near Death | Cinder Ernst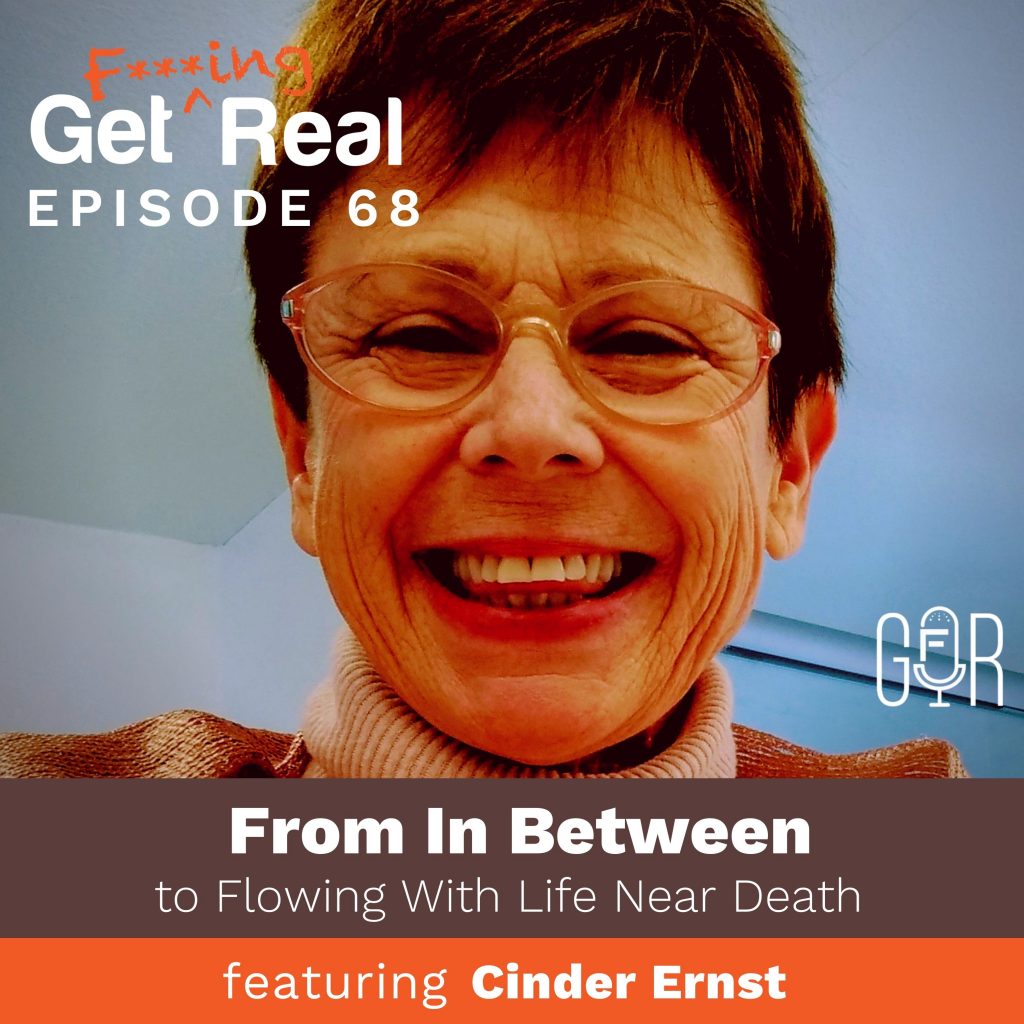 Cinder Ernst is a 2-time author who has helped 100's of plus sized women reduce knee pain without losing weight or taking drugs. Today, she uses music to share her unique wisdom and courage, and inspire others to be in the flow of life.
Can you imagine seeing cancer as the best thing that ever happened to you?
In this episode, Cinder shares the story of the terminal cancer diagnosis that led to her best life ever. Hear how she used what she taught clients to manage her own pain, and find out about her relationship with "Mr. Doorman" that has helped teach her to "take the bounce" when something knocks her off her game.
Listen in to find out exactly what "take the bounce" means, and get Cinder's daily 5-step system to healing your pain that can help you improve your life in a lot more areas than just your physical being.
Resources
Get even happier with these resources from Cinder

Listen to her song

You Are My Favorite

The 12 GFR Commandments –

download your own copy now
Join the GFR Squad

– get started for just 20 Bucks!

Plus get access to the Squad exclusive video "What if this was the best thing that ever happened to me?" with Cinder Ernst
Did you enjoy the podcast?
If you liked this episode let me know! Reviews for the podcast on iTunes are much appreciated! This helps us reach entrepreneurs just like you to be unapologetically themselves. If you received value from this episode, it would mean the world if you could take a moment and leave your 5-star rating and positive review. You can do that by visiting right here.