#61: From 6 Sexual Assaults to Spiritual Badass Thriver | Susan Dascenzi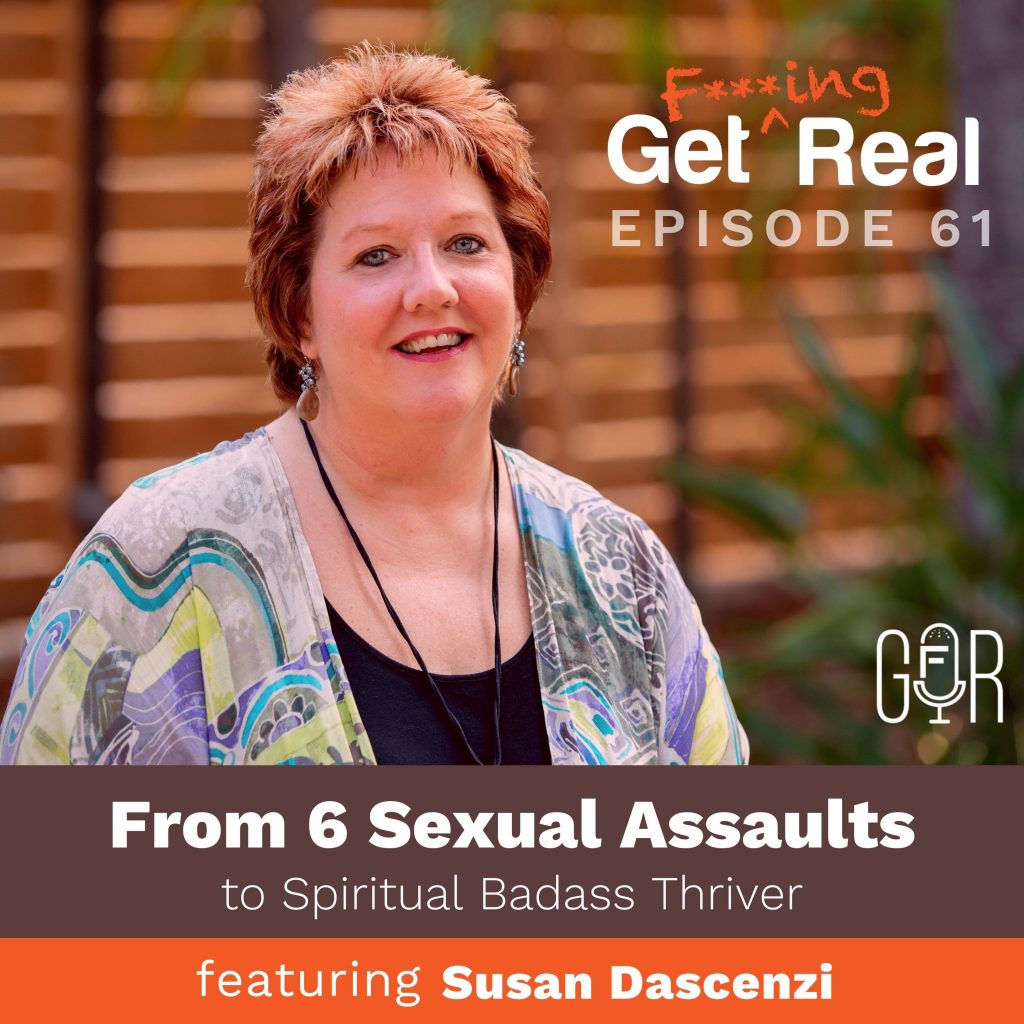 Susan L. Dascenzi is a licensed psychotherapist, and host of The Spiritually Expressed Human podcast, who guides her clients to become The Spiritually Expressed Resilient Badass™ they were born to be.
What credentials do you look for when you want to work with a therapist?
Susan seriously knows what the F she's talking about … not just from studying, but from walking through the fire. Hear her vulnerable account of her assaults, and how she sees them as gifts that enabled her to serve as a Spiritual and Emotional Resiliency Coach she is today.
She also opens up about the #GFRMoment when she wrote her 2-year-old a letter to read after her suicide … and the voice that intervened to keep her from going through with her attempt. Listen in for motivation to use the lessons from your own struggles to help people in the way you're meant to serve.
Resources
Did you enjoy the podcast?
If you liked this episode let me know! Reviews for the podcast on iTunes are much appreciated! This helps us reach entrepreneurs just like you to be unapologetically themselves. If you received value from this episode, it would mean the world if you could take a moment and leave your 5-star rating and positive review. You can do that by visiting right here.