#49: From Isolated & Judged to Fully Empowered | JJ Flizanes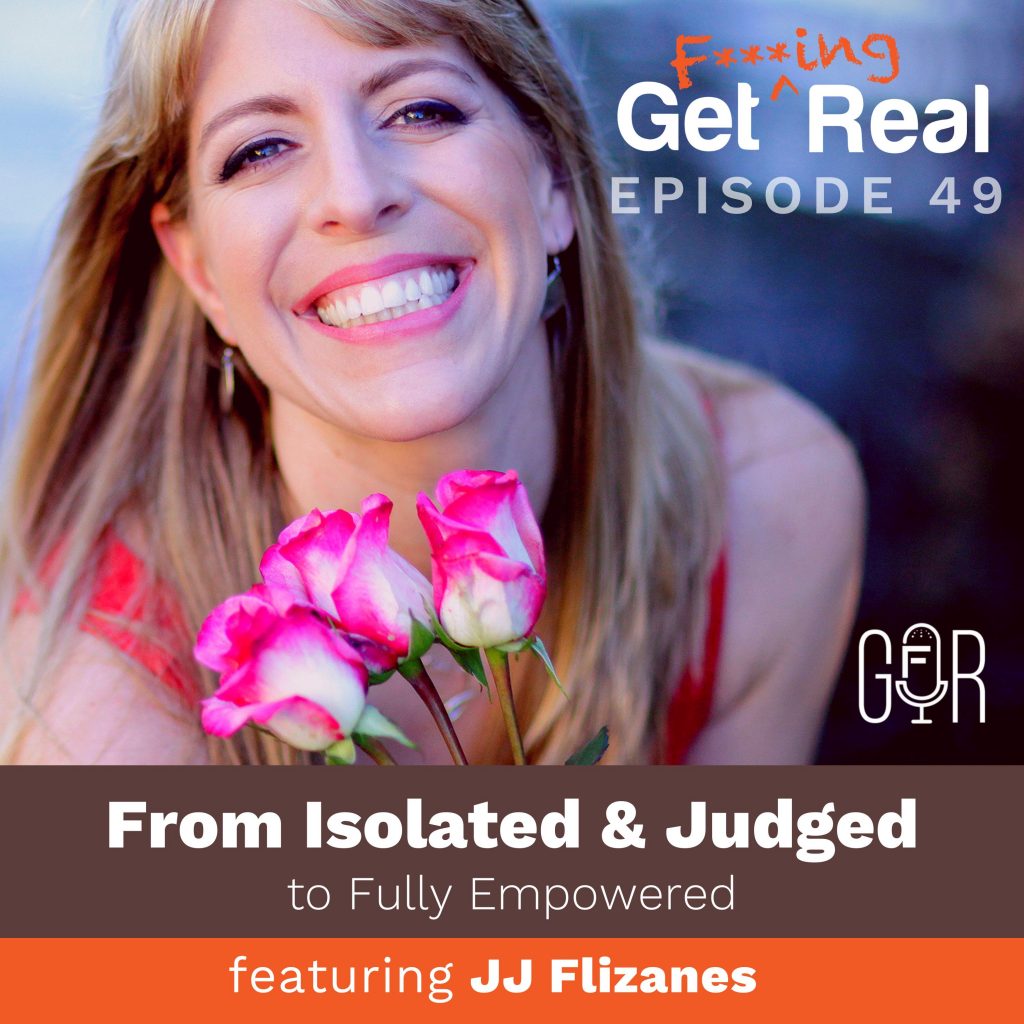 JJ Flizanes is a fitness expert turned Empowerment Strategist, host of several podcasts including People's Choice Awards nominee, "Spirit, Purpose & Energy," and the bestselling author of "Fit 2 Love."
Do you feel like you could fix everything if you just tried hard enough?
In this episode, JJ shares her GFRWormhole story about the imposter syndrome she suffered as author of a bestselling relationship book whose marriage was falling apart. But once she finally accepted that there are just some things you can't fix, no matter how much expertise you have, she learned one of the most powerful lessons of her life … and made way for the love she'd always dreamed of.
Resources
Did you enjoy the podcast?
If you liked this episode let me know! Reviews for the podcast on iTunes are much appreciated! This helps us reach entrepreneurs just like you to be unapologetically themselves. If you received value from this episode, it would mean the world if you could take a moment and leave your 5-star rating and positive review. You can do that by visiting right here.