#40: From Failed IPO to Podcasting Powerhouse | Steve Olsher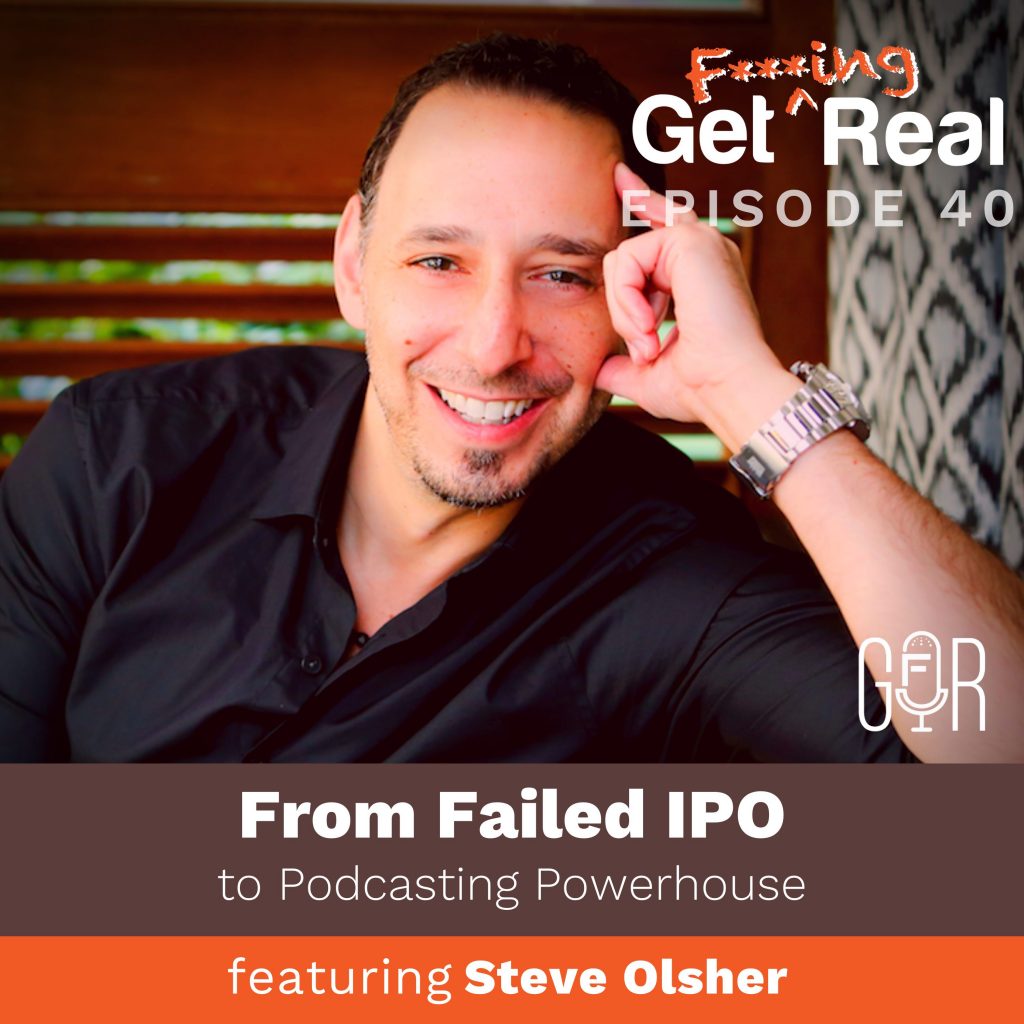 Steve Olsher is the host of Reinvention Radio and Beyond 8 Figures podcasts, the original chairman and founder of liquor.com, and author of the NY Times Bestseller, "What is Your WHAT?"
Do you know the ONE thing you were created to do?
In this episode, Steve tells us about his multiple self-reinventions from club DJ to Internet sales pioneer, the variety of businesses he's launched and lost, and the tumultuous journey he took to find his ultimate purpose. He also shares his themes for this decade and unveils his latest project for the first time ever on our show.
Resources
Grab a free copy of Steve's New York Times bestselling book:

What's Your WHAT?

Discover the ONE Amazing Thing You Were Born to Do

The 12 GFR Commandments –

download your own copy now
Join the GFR Squad

– get started for just 20 Bucks!

Plus get access to the Squad exclusive video "4 Pillars to a Fucking Great Life" with Steve Olsher
GFR Episodes Mentioned
Did you enjoy the podcast?
If you liked this episode let me know! Reviews for the podcast on iTunes are much appreciated! This helps us reach entrepreneurs just like you to be unapologetically themselves. If you received value from this episode, it would mean the world if you could take a moment and leave your 5-star rating and positive review. You can do that by visiting right here.