#34: GFR Member Spotlight: From Disembodied Soccer Mom to Soulful Sex Coach | Dr. Jane Guyn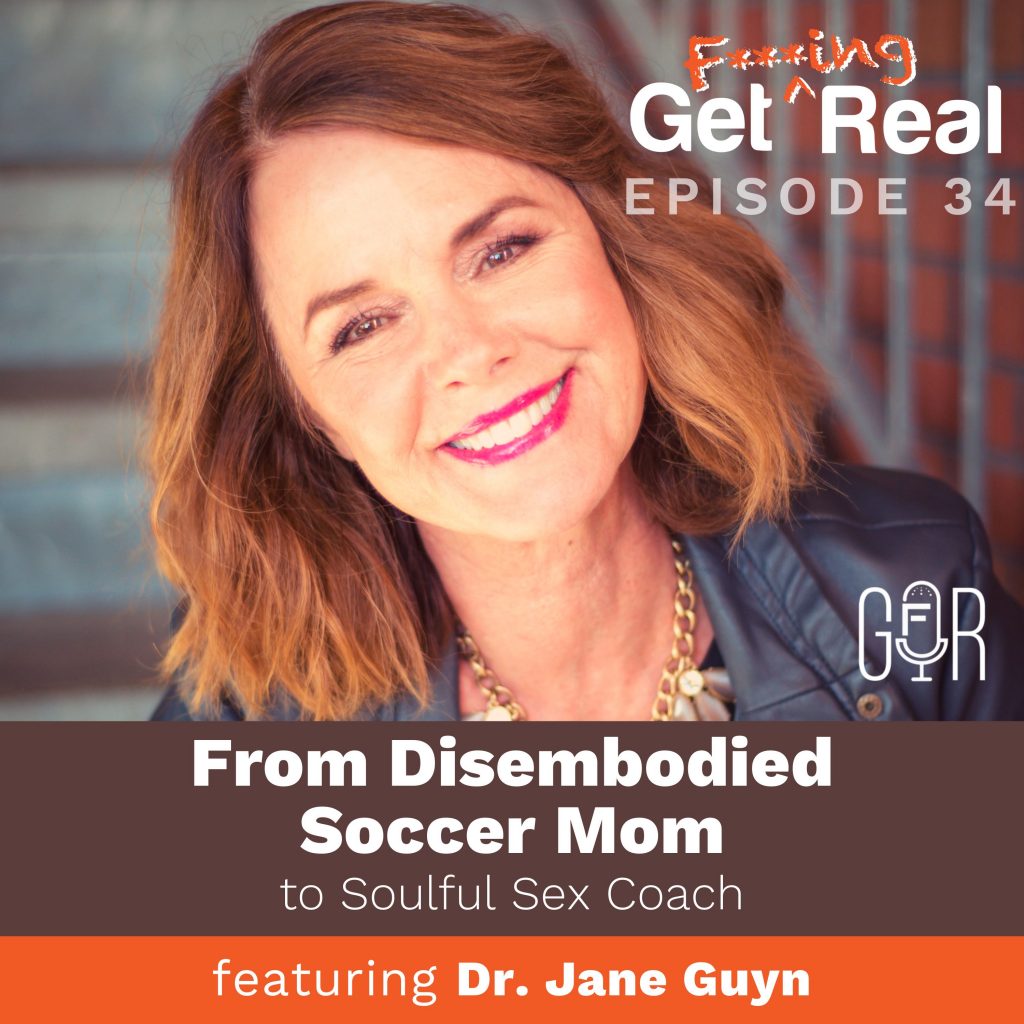 Dr. Jane Guyn is a relationship coach and sex expert who teaches men, women, and couples to communicate about sexual intimacy without shame so they can feel connected and alive in their most intimate relationships.
Are you a sexual person? If so, are you as sexual as you know you can or want to be?
In this special GFR Member Spotlight episode, Dr. Jane and I first delve into the story of how she birthed her business through a serious struggle she had in her now 35-year marriage, then we invite you into her private UnMentoring session.
Dr. Jane graciously opened the doors to our coaching session so you can see exactly how my UnMentoring method works.
We talk about the new Ideal Client she's identified for her business and unpack the different factors she needs to consider before making a move. It's a great lesson about knowing when and how to follow your inspiration without creating more complexity where you don't need it. Hope you enjoy!
Resources
Did you enjoy the podcast?
If you liked this episode let me know! Reviews for the podcast on iTunes are much appreciated! This helps us reach entrepreneurs just like you to be unapologetically themselves. If you received value from this episode, it would mean the world if you could take a moment and leave your 5-star rating and positive review. You can do that by visiting right here.