#124: From Trauma Addicted Worried Mom to Wealthy Life Mentor | Anjel B Hartwell |Replay+ (09/12/2019)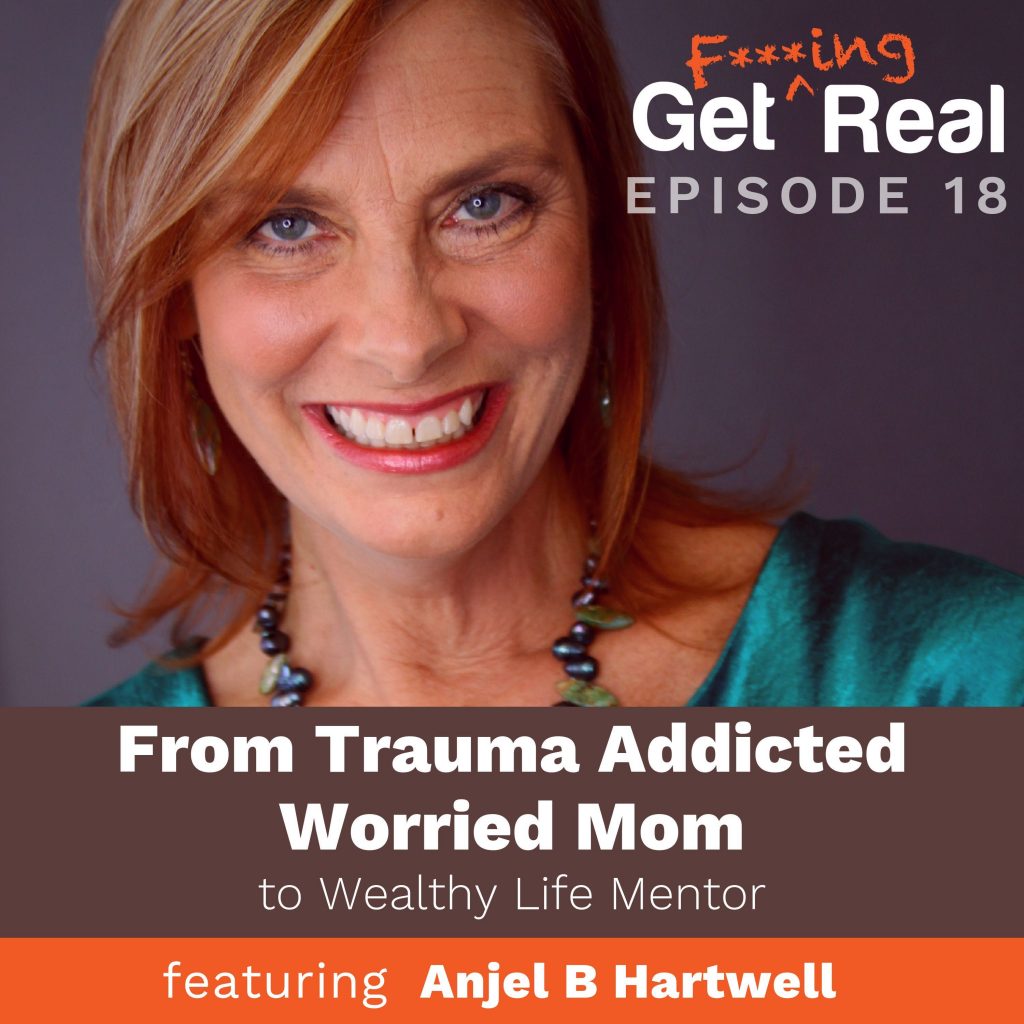 Anjel B Hartwell is known as The Wealthy Life Mentor and is the creator, executive producer and host of the award-winning Wickedly Smart Women podcast.
Can you be a good mother and have a drug-addicted child?
On this special REPLAY+ episode, Anjel returns to the GFR Show with an update on how she's been evolving since she first appeared as Emerald GreenForest in September 2019.
In her original episode, Anjel shared a beautifully vulnerable account of her journey with her son and his addictions and confessed the way it affected her professional identity as a healer. She talks about the harrowing GFR Moment when her relationship with her son was transformed, and tells us what an aptly-named cop said that night to help her finally break the lifelong cycle of abuse that trapped her in a "victim role."
Hear the fascinating backstory of why Anjel initially changed her name from Amethyst Wyldfyre to Emerald GreenForest, and in the PLUS part of this REPLAY+, we hear more about the power of names and why Anjel feels so strongly about being congruent with what she calls herself.
Listen in, or watch on my YouTube channel, for 3 major lessons Anjel's learned over the past 4 years, and get an update from her on some miraculous shifts she's experienced as the result of stepping into her authentic self.
RESOURCES:
If you're a fan of the GFR Show and you enjoyed this episode, it would mean the world to me if you'd drop a 5-star review on iTunes and leave a positive note. The more love we get from our listeners, the more we're able to help other entrepreneurs just like you to become unapologetically themselves. Use this link to let me know your thoughts!