#121: From Chronic Pain & Perfectionism to Mass Liberation | Dr. Aziz Gazipura |REPLAY+ (12/17/20)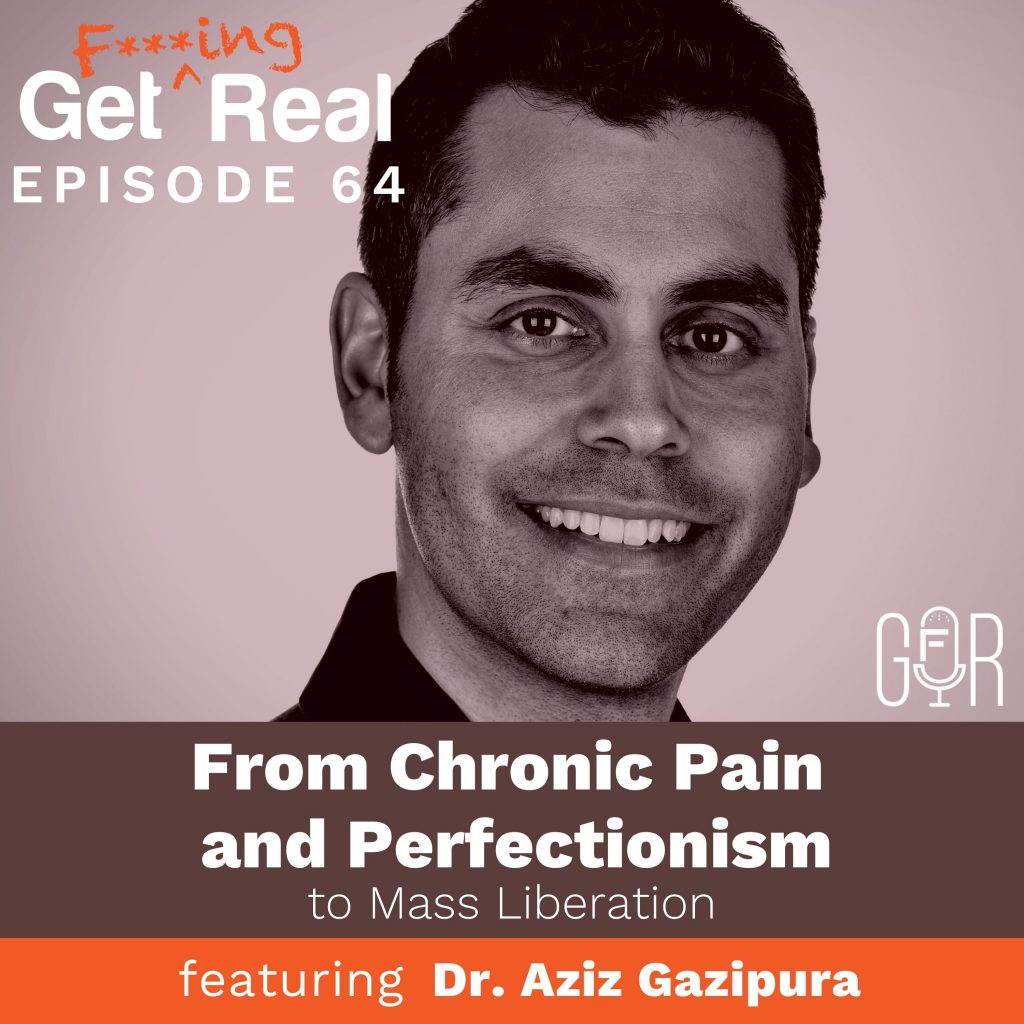 Dr. Aziz Gazipura first appeared on the GFR Show in December 2020, and his episode is one of our most downloaded to date! He's the founder of the Center For Social Confidence, host of Shrink for the Shy Guy podcast, and today we're releasing, "From Chronic Pain & Perfectionism to Mass Liberation" on my YouTube channel for the first time, as well as re-airing it on the podcast.
The question for this episode is a two-parter: would you consider yourself a perfectionist and, do you have aches or pains you struggle to fix?
They may seem unrelated, but as you'll hear in Dr. Aziz's story of losing his ability to walk at age 15, and his autoimmune disease that caused a lifelong struggle with chronic pain, our mental and physical selves are a lot more connected than you might realize.
Listen as Dr. Aziz shares what he discovered about the mind-body link between his perfectionism and his pain, and tells us how his healing journey eventually led to one of his greatest physical achievements.
You'll find out what lessons Dr. Aziz learned from his physical body, what he means by "holistic mass liberation," and how he's now helping others achieve it.
RESOURCES:
Did you enjoy the podcast?
If you're a fan of the GFR Show and you enjoyed this episode, it would mean the world to me if you'd drop a 5-star review here and leave a positive note. The more love we get from our listeners, the more we're able to help other entrepreneurs just like you to become unapologetically themselves. You can do that by visiting right here.