#98: From Confusion & Fear to Master Change Catalyst | Norma Hollis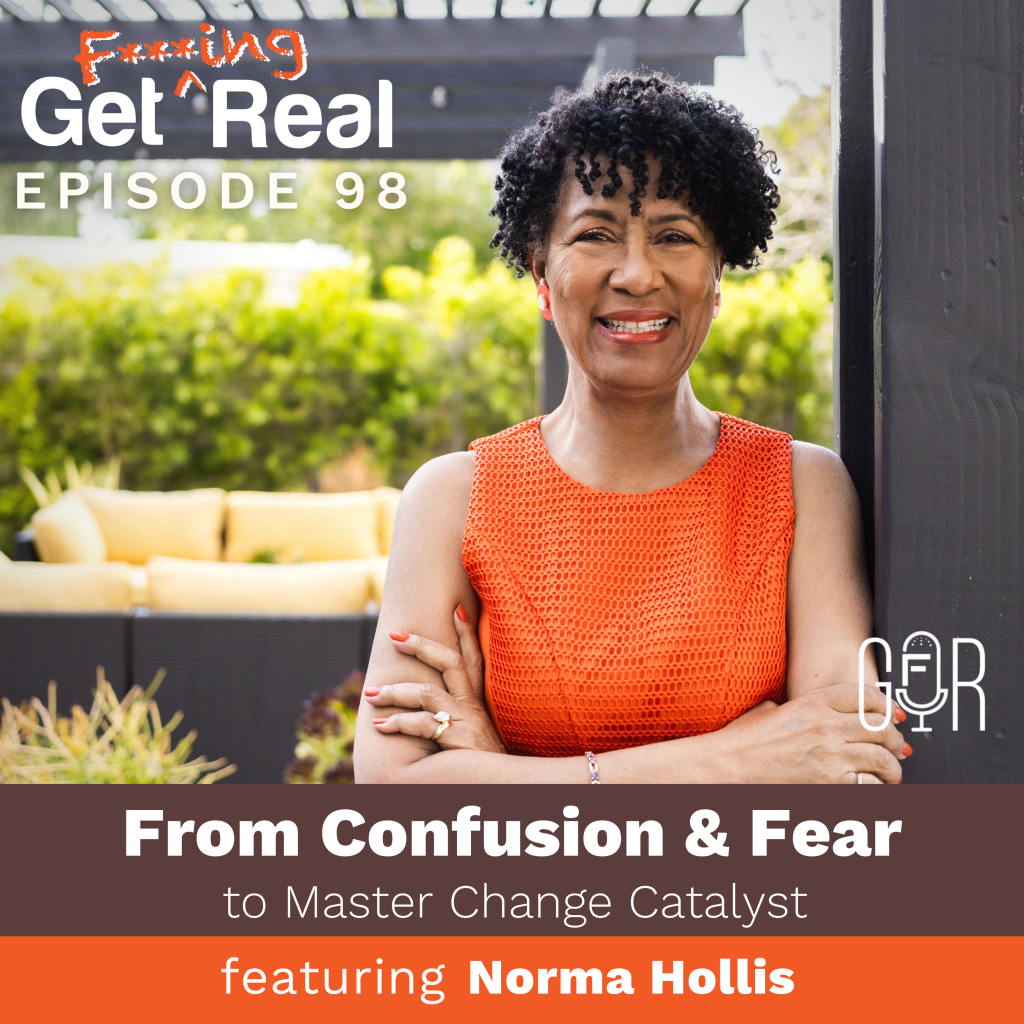 Norma Hollis is an author, coach and Master Change Catalyst whose Authenticize certification program enables facilitators, coaches and other leaders to gain clarity about their authentic self and their true purpose.
Are you living life authentically?
Listen in as Norma shares her astonishing story of living what she calls an "obedient" life: following her soul's assignment without reservation, and embracing her traumas and tragedies as a vital part of her evolution. You'll hear a remarkable confession she's never shared publicly that will give you a new perspective on struggle, and possibly connect you to something far greater than yourself.
On the show, Norma shares her earliest memories from childhood and the knowing she always had that she was different. She also tells us about a powerful moment she had with her Baptist preacher grandfather who helped her embrace her otherness, and lean into following spirit blindly, knowing there was a grand design.
Soak in wisdom from Norma's 7+ decades on earth, the insight she retained from before this incarnation, and learn what has her saying she's finally hit her stride at age 73.
Resources
Did you enjoy the podcast?
If you liked this episode let me know! Reviews for the podcast on iTunes are much appreciated! This helps us reach entrepreneurs just like you to be unapologetically themselves. If you received value from this episode, it would mean the world if you could take a moment and leave your 5-star rating and positive review. You can do that by visiting right here