#89: From Rock Bottom Broken to The All-In CEO| Sanyika "The Firestarter" Street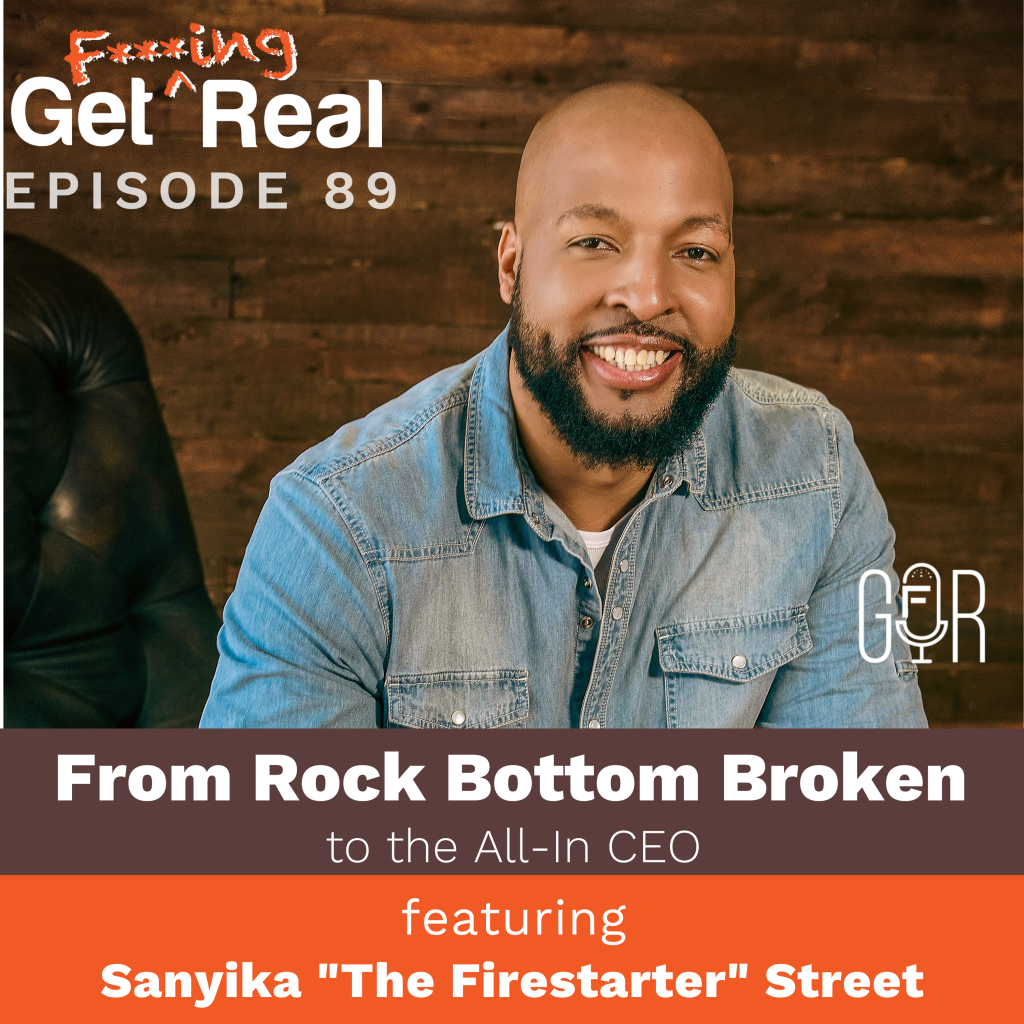 Sanyika "The Firestarter" Street is a storyteller, leadership mentor and executive coach whose platform, "The All-In Method," empowers men to live a life of alignment and integrity to become better husbands, fathers and leaders.
What does it mean to you to be "all in" on something?
When Sanyika hadn't made the grades or connections to earn an athletic scholarship by the end of high school, he changed his trajectory. And with the help of a coach who showed him a greater possibility in himself, Sanyika went "all in" to achieve his dream of playing on a division one college basketball team.
So, how did he end up as an actor and songwriter in what he calls a "rock bottom sandwich" just a few years later? Tune in to hear Sanyika's story of how a seemingly positive return to his artistic leanings after college landed him in LA with two DUI's, a girlfriend who was paying his bills, and a 1992 BMW 325i that was playing a detrimental role in his self-worth.
Learn about the unlikely community of men Sanyika found during that rock bottom who helped transform his life by holding him accountable, and inspiring him to step into his full potential. Plus, hear how all of Sanyika's ups and downs, and ins and outs, served to birth his current mission to empower 1 million to go all in on their body, their business and their being to live the best version of themselves they can be.
Resources
Did you enjoy the podcast?
If you liked this episode let me know! Reviews for the podcast on iTunes are much appreciated! This helps us reach entrepreneurs just like you to be unapologetically themselves. If you received value from this episode, it would mean the world if you could take a moment and leave your 5-star rating and positive review. You can do that by visiting right here.