#86: From The Dumbest Decision to Global Cultural Change Agent | Zarinah El-Amin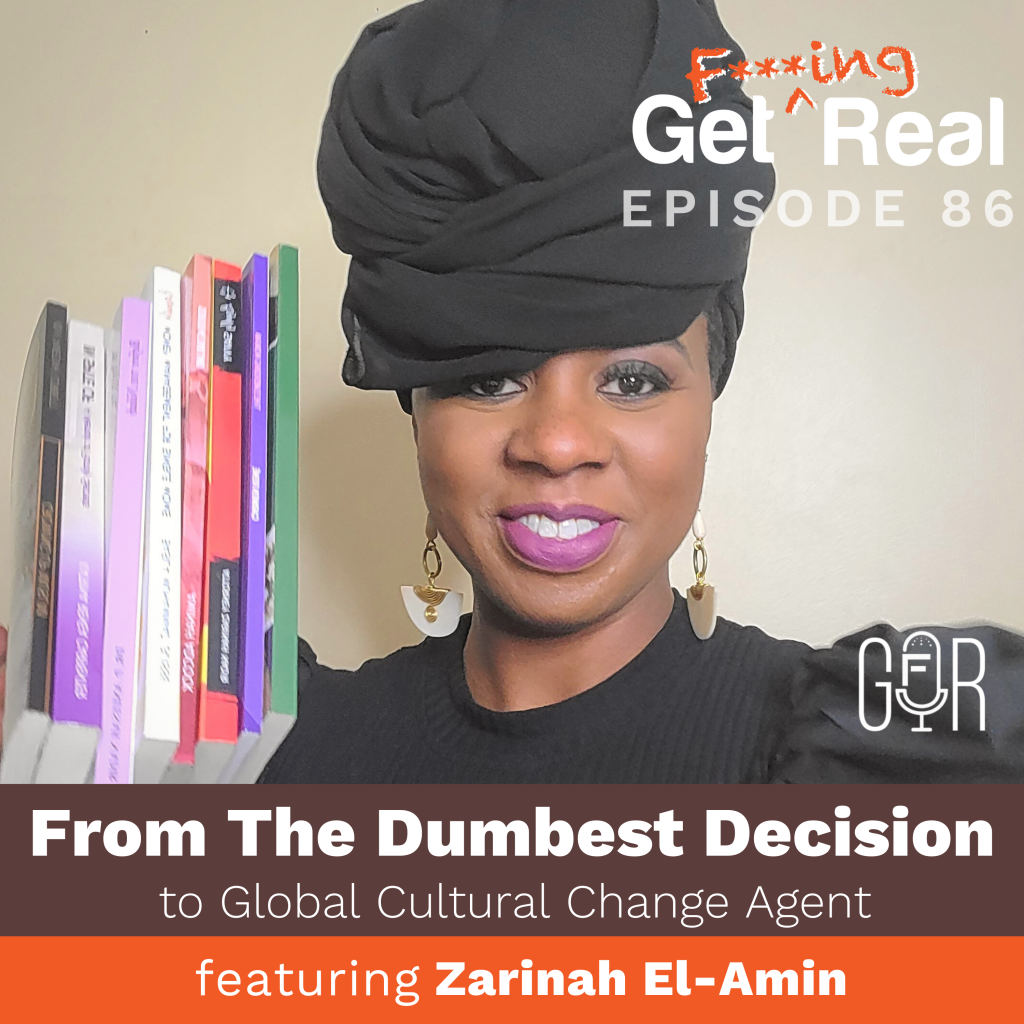 Zarinah El-Amin is an award-winning anthropologist, author and TEDx speaker whose company, Book Power Publishing, revolves around helping clients create cultural change through books and global experiences.
What is the dumbest decision you've ever made in your life?
Zarinah opens up about the "dumbest decision" she ever made, and the transformational lesson she learned when she repressed her true nature to make her marriage work. Being raised a Muslim, Zarinah was surrounded by family friends from many cultures, but as a student in Detroit and later at Howard University, she wasn't exposed to a lot of different people.
Find out what "clicked" that made her know she was a "person of the world." And how that led to eye-opening experiences like living in Egypt and dating someone in a different caste, and revitalizing orphan programs in Sierra Leone.
You'll also hear the lessons she learned in her 40th year—a spiritual year of revelations for many Muslims—which came in a series of GFR moments including losing her mom, divorcing her husband of 14 years, and moving in with her father after his stage 4 cancer diagnosis. Plus, you'll hear how she's using it all to serve her purpose today.
Resources
Did you enjoy the podcast?
If you liked this episode let me know! Reviews for the podcast on iTunes are much appreciated! This helps us reach entrepreneurs just like you to be unapologetically themselves. If you received value from this episode, it would mean the world if you could take a moment and leave your 5-star rating and positive review. You can do that by visiting right here.