#83: From Depressed Eye Surgeon to Clairvoyant Psychic | Dr. Veronica Anderson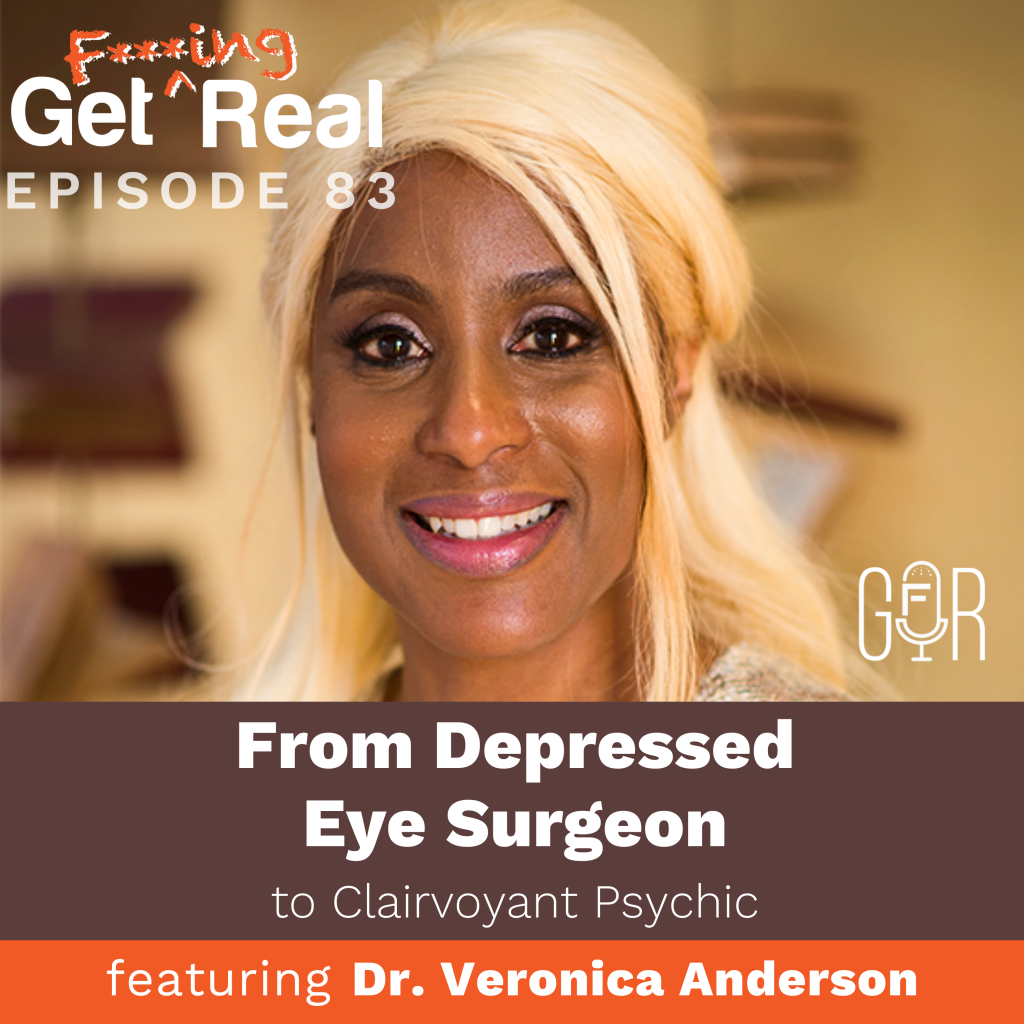 Dr. Veronica Anderson is a Burnout Recovery Specialist and bestselling author of "Get the Respect You Deserve: 7 Secrets to Getting Seen and Heard in Your Job and Relationships."
Do you feel like you should be doing something totally different?
After graduating with honors from Princeton and building a 7-figure surgery practice, Dr. Veronica had it all: a solid marriage, great kids, all the trappings of a luxurious lifestyle… and a knowing she was meant for something else completely.
Hear Dr. Veronica's story of the communities that shaped her from being a black woman in an Ivy League medical school, through a religion-focused marriage and lifestyle, to realizing her intuitions held more power than she realized. Find out about the #GFRMoment when she was enabled to leave her old life behind, and the fascinating way she's blended science and woo-woo in her clairvoyant healing practice today.
Resources
Did you enjoy the podcast?
If you liked this episode let me know! Reviews for the podcast on iTunes are much appreciated! This helps us reach entrepreneurs just like you to be unapologetically themselves. If you received value from this episode, it would mean the world if you could take a moment and leave your 5-star rating and positive review. You can do that by visiting right here.