#80: From Burnout & Infidelity to a High-Performance Life | Eva Medilek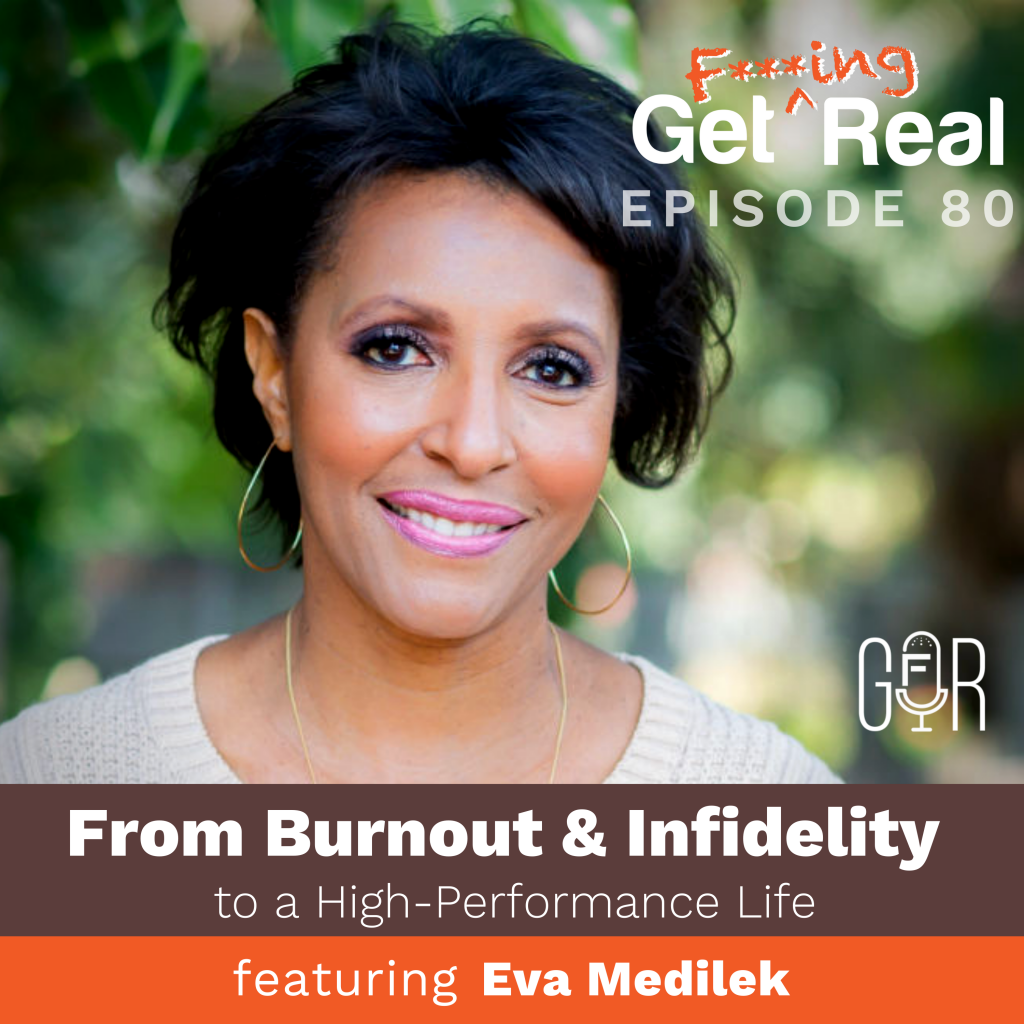 Eva Medilek is a Certified High-Performance Coach, International Speaker and author of, "The Intimacy of Race."
Do you believe success requires sacrifice?
Eva tells us a story about the #GFRMoment she discovered her husband was cheating, and the remarkable way she embraced this catastrophic event as an opportunity to strengthen her marriage.
She shares about the key role a late-in-life change of career played in the near demise of her relationship. Plus, we take a look at the hard truths Eva—a woman of color married to a white man—uncovered about the power dynamics in her marriage and society, as she gained success in her new real estate business at age 50.
Resources
Did you enjoy the podcast?
If you liked this episode let me know! Reviews for the podcast on iTunes are much appreciated! This helps us reach entrepreneurs just like you to be unapologetically themselves. If you received value from this episode, it would mean the world if you could take a moment and leave your 5-star rating and positive review. You can do that by visiting right here.