#76: From Widowed Mom of 3 to 5x Published Author | Susan Crossman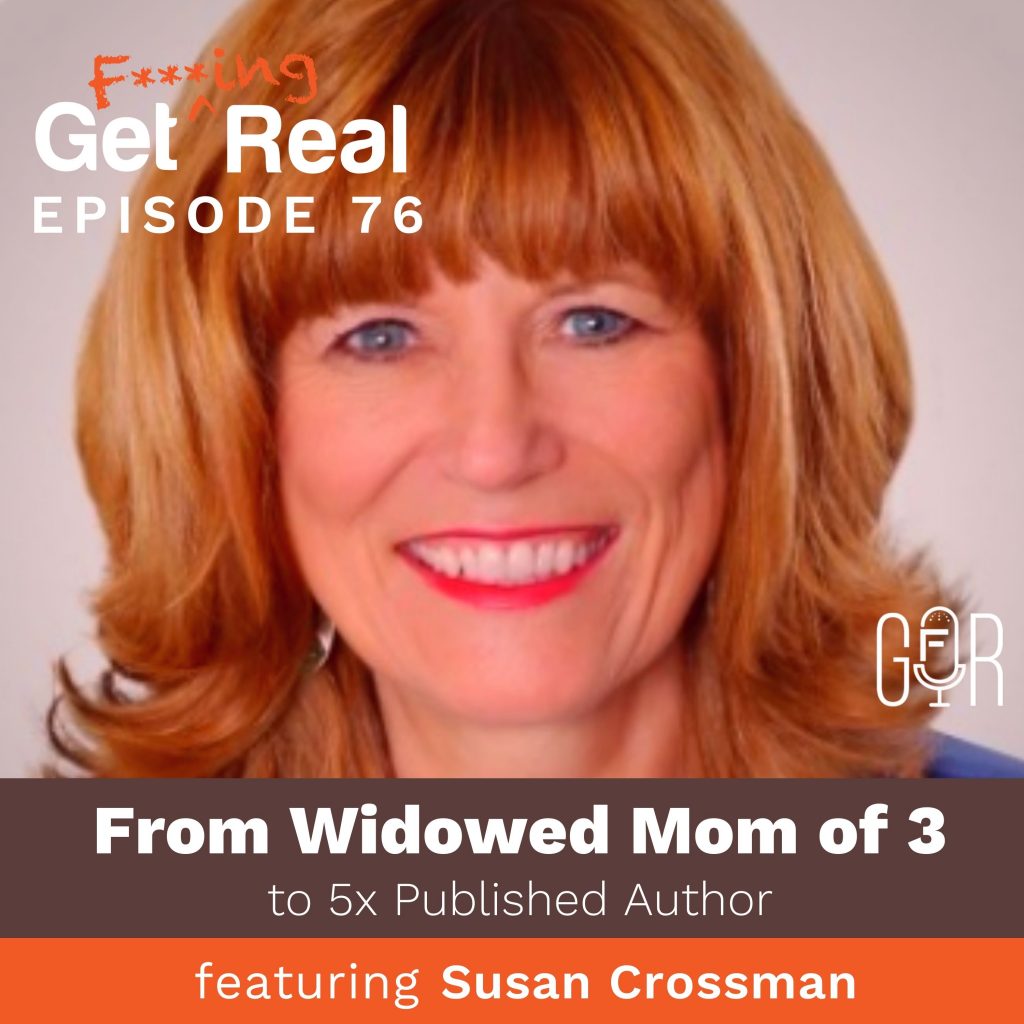 Susan Crossman is a book coach, editor, and a 5x traditionally published author who helps entrepreneurs communicate their message through book writing.
Do you want to write a book?
She's a prolific author now, but it took Susan Crossman 13 years to write her first book. Listen in as she shares what happened between her initial idea and her final draft, from the devastating legal battle with her husband's ex, to her choice to sacrifice her career to make her family work.
Susan opens up about her fight to support her husband as he sank into depression and alcoholism, and the monumental #GFRMoment that preceded his sudden death. Find out what inspired her to finally write that first book, and how her harrowing journey transformed her life, relationships, and passions for the better.
Resources
Did you enjoy the podcast?
If you liked this episode let me know! Reviews for the podcast on iTunes are much appreciated! This helps us reach entrepreneurs just like you to be unapologetically themselves. If you received value from this episode, it would mean the world if you could take a moment and leave your 5-star rating and positive review. You can do that by visiting right here.