#70: From Perpetually Unhappy to Gratitude Expert | Karl Staib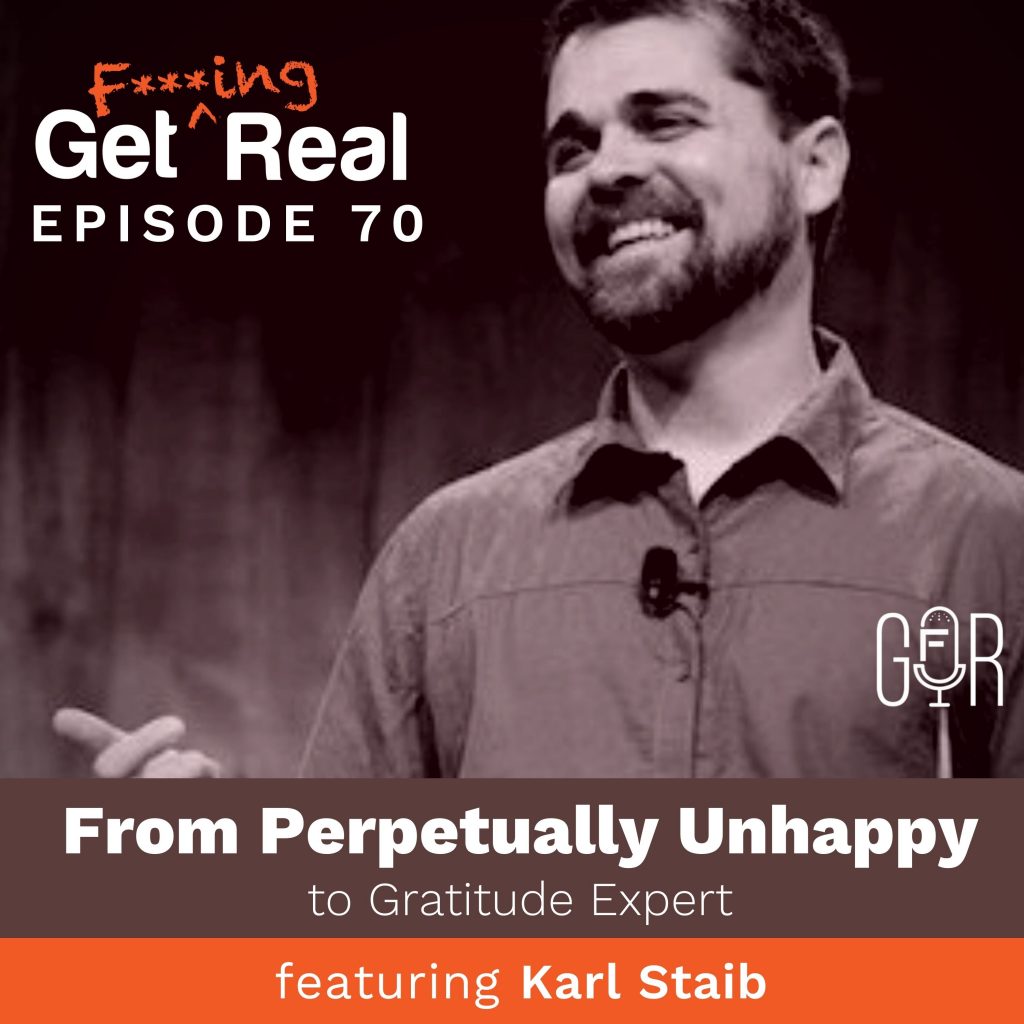 Karl Staib is author of "Bring Gratitude," and founder of Dig to Fly where he helps entrepreneurs turn their struggles into stepping stones.
Do you utilize the tool of gratitude regularly in your life?
In this episode, Karl renews Lisa's belief in the power of gratitude as a tool for transformation and evolution. Hear his #GFRWormhole journey of being diagnosed with cancer and losing his job within two years. And, find out how he used those struggles as a launching pad for his coaching career.
Plus, Karl shares the story behind his book, "92 Things to Do Besides Suicide," and explains how one of his greatest losses—his dad's death—gifted him a freshly formed relationship with being grateful.
Resources
Did you enjoy the podcast?
If you liked this episode let me know! Reviews for the podcast on iTunes are much appreciated! This helps us reach entrepreneurs just like you to be unapologetically themselves. If you received value from this episode, it would mean the world if you could take a moment and leave your 5-star rating and positive review. You can do that by visiting right here.