#69: From Self Loathing to Fabulous Gay Mystic…Snap! | Alan Davidson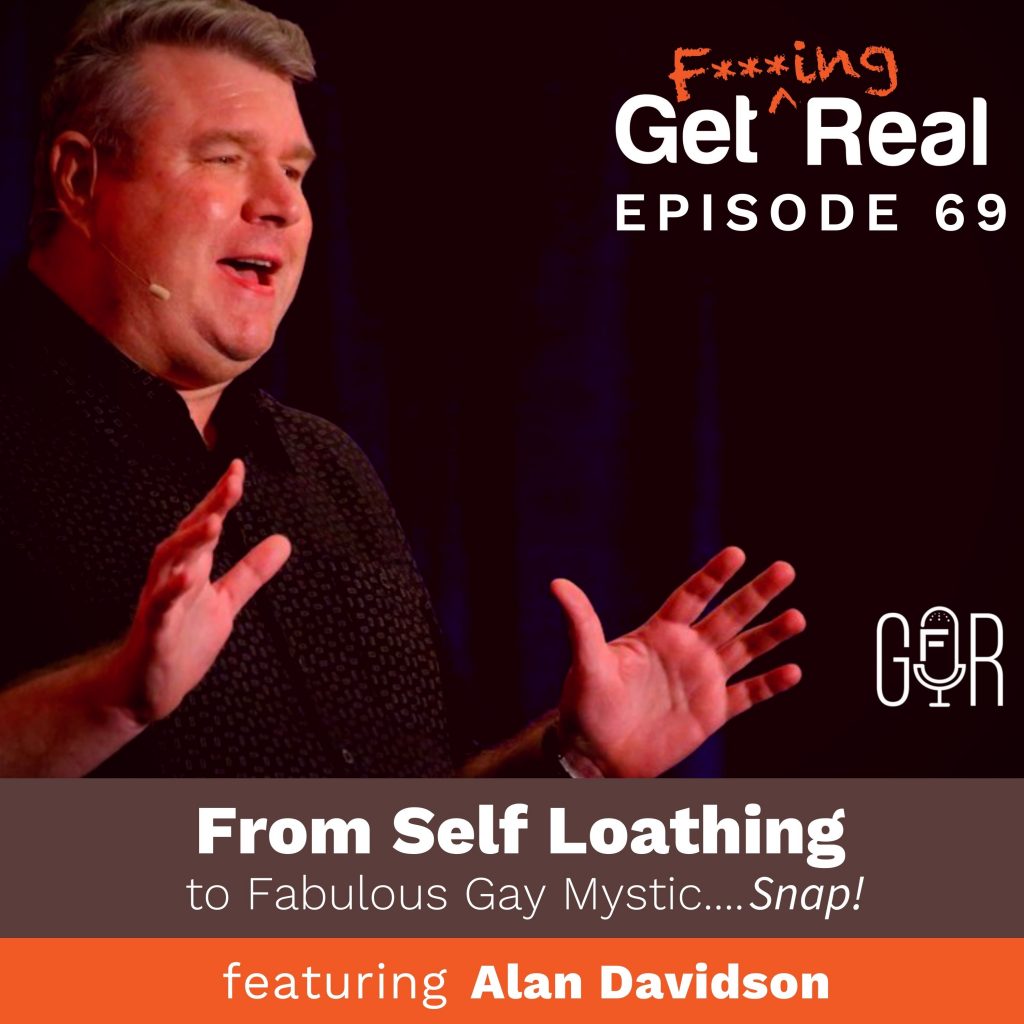 Alan Davidson is the author of "Body Brilliance: Mastering Your Five Vital Intelligences", and the midwife of Evolutionary Mystic Meditation where he helps spiritual seekers embody their true self, their soul purpose and their soul destiny.
Do you hide big parts of yourself or feel there's a false front you're putting out there?
Listen in as Alan shares his journey starting with coming out as gay in rural Texas during the 70's, through his harrowing experience as an IV drug user during the AIDS epidemic, and the GFR moment that inspired his vow to reclaim his body and heart to connect with his mind, will and soul in a spiritual way.
Find out how his experience as a drag performer and bartender gave him precious insight into the human condition. And hear how he now helps others overcome who they were told they had to be, so they can step into the elegance and power and beauty of who they truly are.
We'll talk about his early career in marketing and why he left some really big opportunities to stand in his integrity. Plus, he'll share how a course in massage therapy set him on a path to become the Bad Ass Mystic he is today. Enjoy!
Resources
Did you enjoy the podcast?
If you liked this episode let me know! Reviews for the podcast on iTunes are much appreciated! This helps us reach entrepreneurs just like you to be unapologetically themselves. If you received value from this episode, it would mean the world if you could take a moment and leave your 5-star rating and positive review. You can do that by visiting right here.