#63: From Failed Guru to Excellent Decisions Expert | Robert MacPhee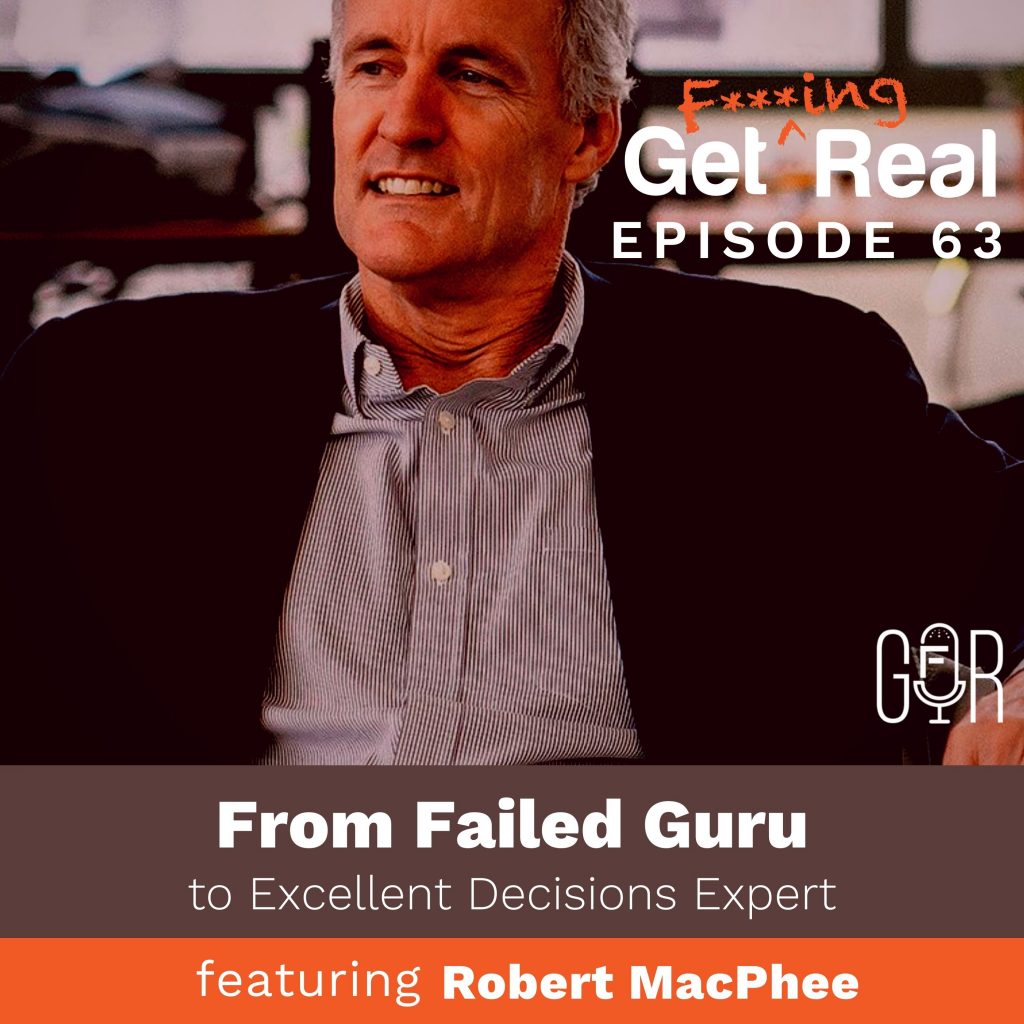 Robert MacPhee is creator of the Excellent Decisions leadership program and former Director of Training for Jack Canfield's "Success Principles" training group.
How good are you at asking for help?
After writing "Manifesting for Non-Gurus" and starting his own coaching program on the heels of his career with Jack Canfield, Robert MacPhee's shame around his failing business kept him from seeking the help that could have turned things around.
Listen in to hear how Robert was so good at creating the illusion of success, even his wife didn't know how bad things were until their house was on the line. And find out what he learned once he emerged from behind his "Wizard of Oz" curtain to face his biggest fear: letting other people see his imperfections.
Resources
Did you enjoy the podcast?
If you liked this episode let me know! Reviews for the podcast on iTunes are much appreciated! This helps us reach entrepreneurs just like you to be unapologetically themselves. If you received value from this episode, it would mean the world if you could take a moment and leave your 5-star rating and positive review. You can do that by visiting right here.