#59: From $858K Informercial Failure to Financial Stress Eliminator | Michelle Humphrey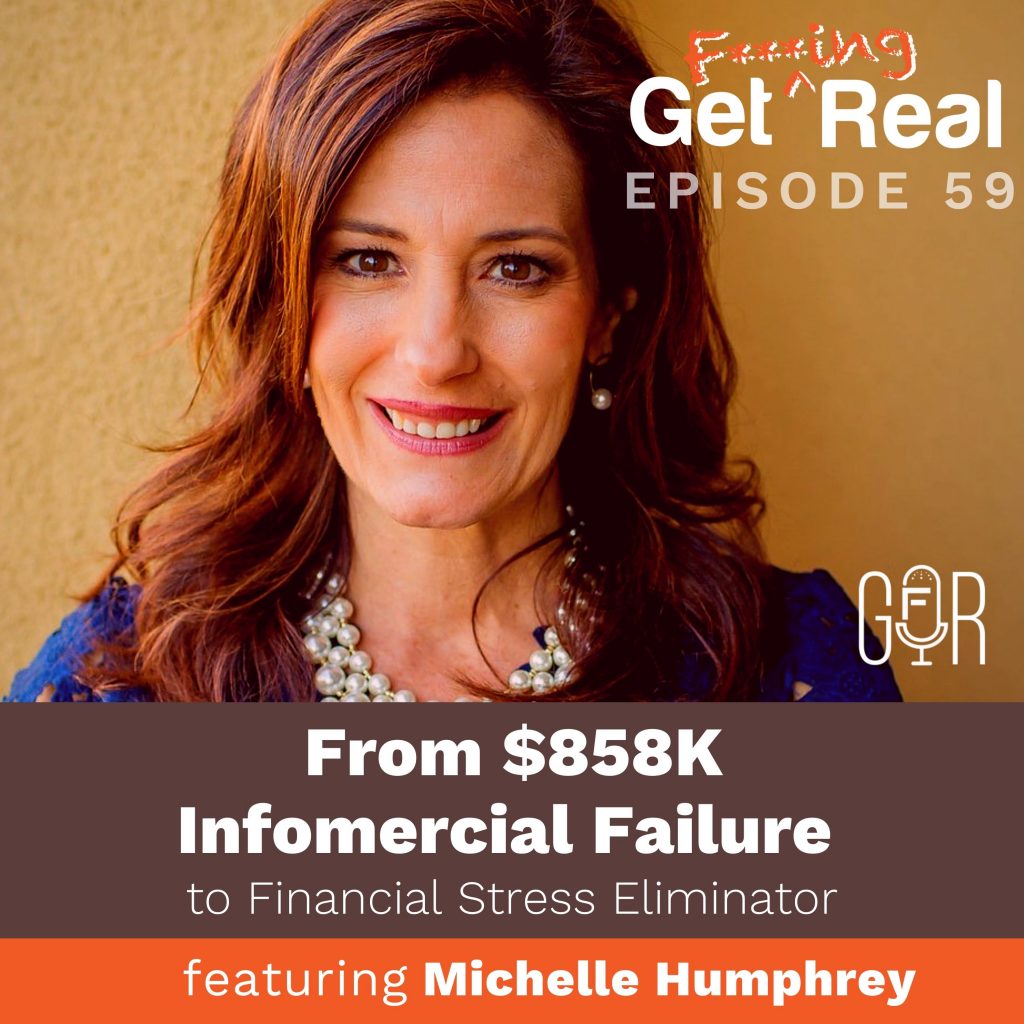 Michelle Humphrey is the #1 bestselling author of "Wake Up and Live the Life You Love," and host of the podcast, "Miracles and Millions."
Think about the number $858 thousand. Now … can you imagine that being your total debt?
This week, Michelle Humphrey shares her #GFRWormhole journey through creating a passion-inspired infomercial that failed spectacularly, and how she came to see her monumental debt as one of the greatest blessings of her life.
Listen in for Michelle's account of her really dark night struggle stuff that led to the miracle of her current success, and how that experience now allows her to guide and hold space for others to achieve some miracles of their own.
Resources
Did you enjoy the podcast?
If you liked this episode let me know! Reviews for the podcast on iTunes are much appreciated! This helps us reach entrepreneurs just like you to be unapologetically themselves. If you received value from this episode, it would mean the world if you could take a moment and leave your 5-star rating and positive review. You can do that by visiting right here.