#44: From Broke & Depressed to Procrastination Expert | Sam Bennett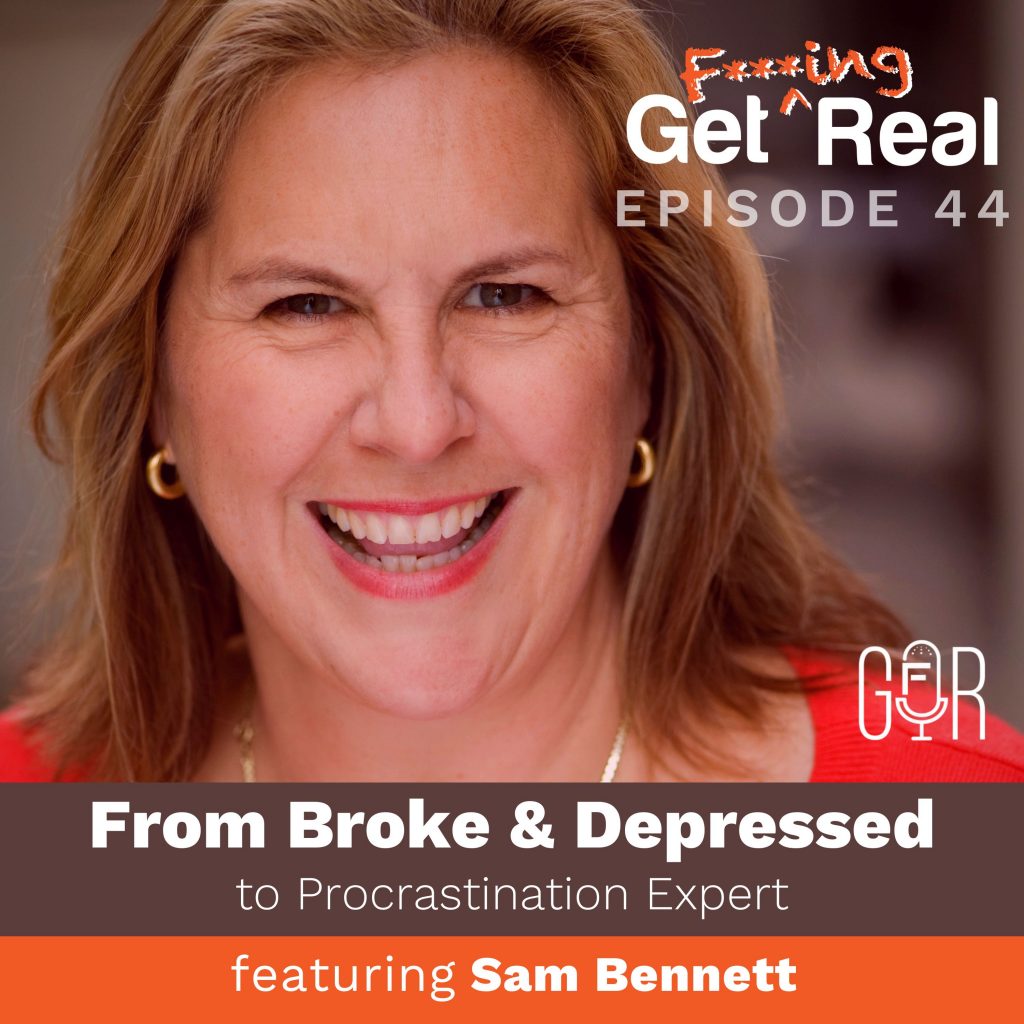 Sam Bennett is a creativity/productivity specialist and creator of The Organized Artist Company. She's author of the bestselling, "Get It Done: From Procrastination to Creative Genius in 15 Minutes a Day," and wrote the script for the hit musical, "In a Booth at Chasen's."
Sam says that being busy is her favorite narcotic for dealing with her emotions and fear. Is that something you can relate to?
In this episode, Sam gets f'n real with her truth that despite her multi 6-figure business, two best-selling books, and her life in the beach town paradise of her dreams, she's also in a battle with anhedonia, a symptom of atypical depression that prevents her from taking pleasure in accomplishments or experiences.
Learn how she's learned to cope with her emotions … and how being busy served her through the years.
Resources
Did you enjoy the podcast?
If you liked this episode let me know! Reviews for the podcast on iTunes are much appreciated! This helps us reach entrepreneurs just like you to be unapologetically themselves. If you received value from this episode, it would mean the world if you could take a moment and leave your 5-star rating and positive review. You can do that by visiting right here.