#42: From Golden Handcuffs to Inner Freedom | Patrick Dominguez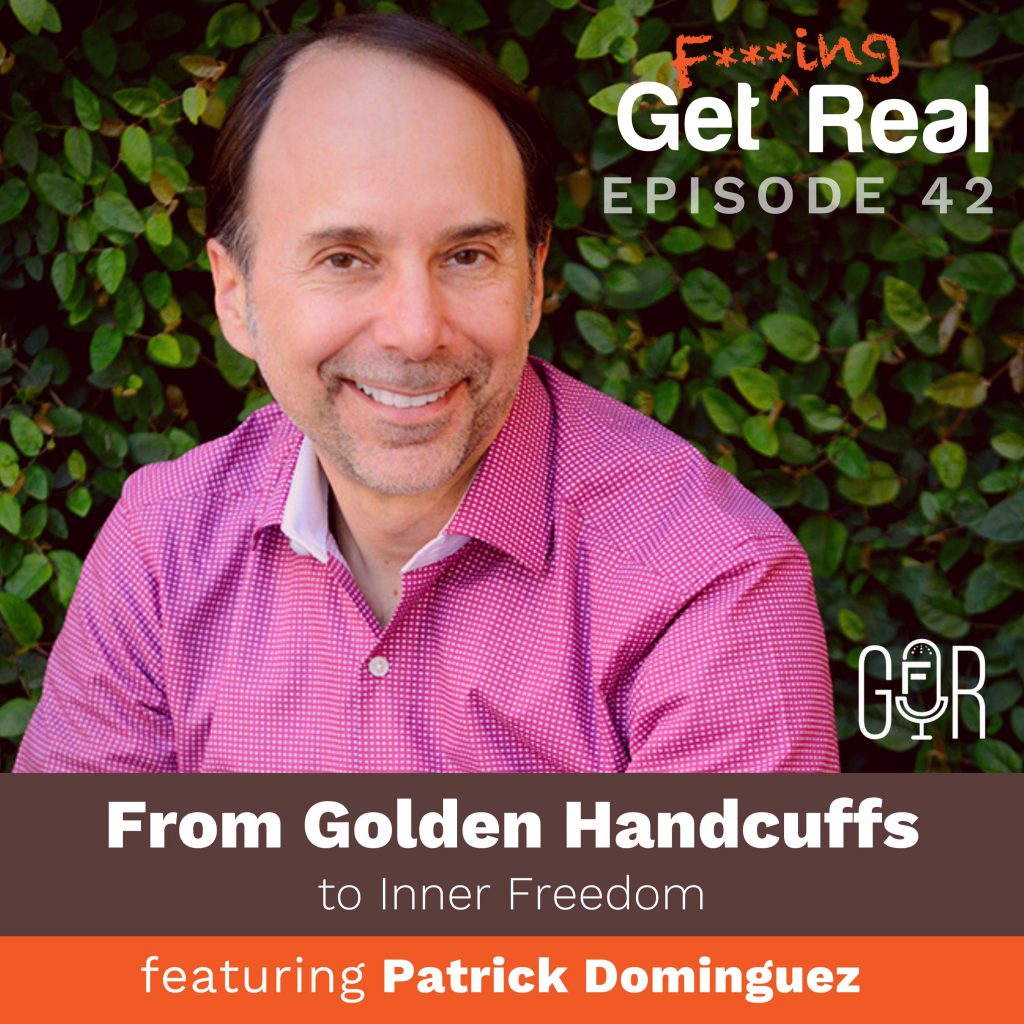 Patrick Dominguez is co-founder of the multi-million dollar coaching empire, The Big Shift. He is a master practitioner in a range of transformational modalities, and through his new business, the Inner Freedom Process, he helps people uncover the core wounds that hold them back from the love, relationships, and business success they want.
Do you know how to be vulnerable?
In this episode, Patrick talks about the path he and his former partner took to build a multi-million dollar coaching company, and he opens up about the adrenal exhaustion he suffered as a result. He also gets into the #GFRMoment he had with himself, and his old partner, that helped him let go of his money-making (and misery-making) business so he could pursue his true passion … and foster his own healing.
Resources
Did you enjoy the podcast?
If you liked this episode let me know! Reviews for the podcast on iTunes are much appreciated! This helps us reach entrepreneurs just like you to be unapologetically themselves. If you received value from this episode, it would mean the world if you could take a moment and leave your 5-star rating and positive review. You can do that by visiting right here.