#41: From Workaholic Unhappy Millionaire to 3-Day Workweek | Denise Gosnell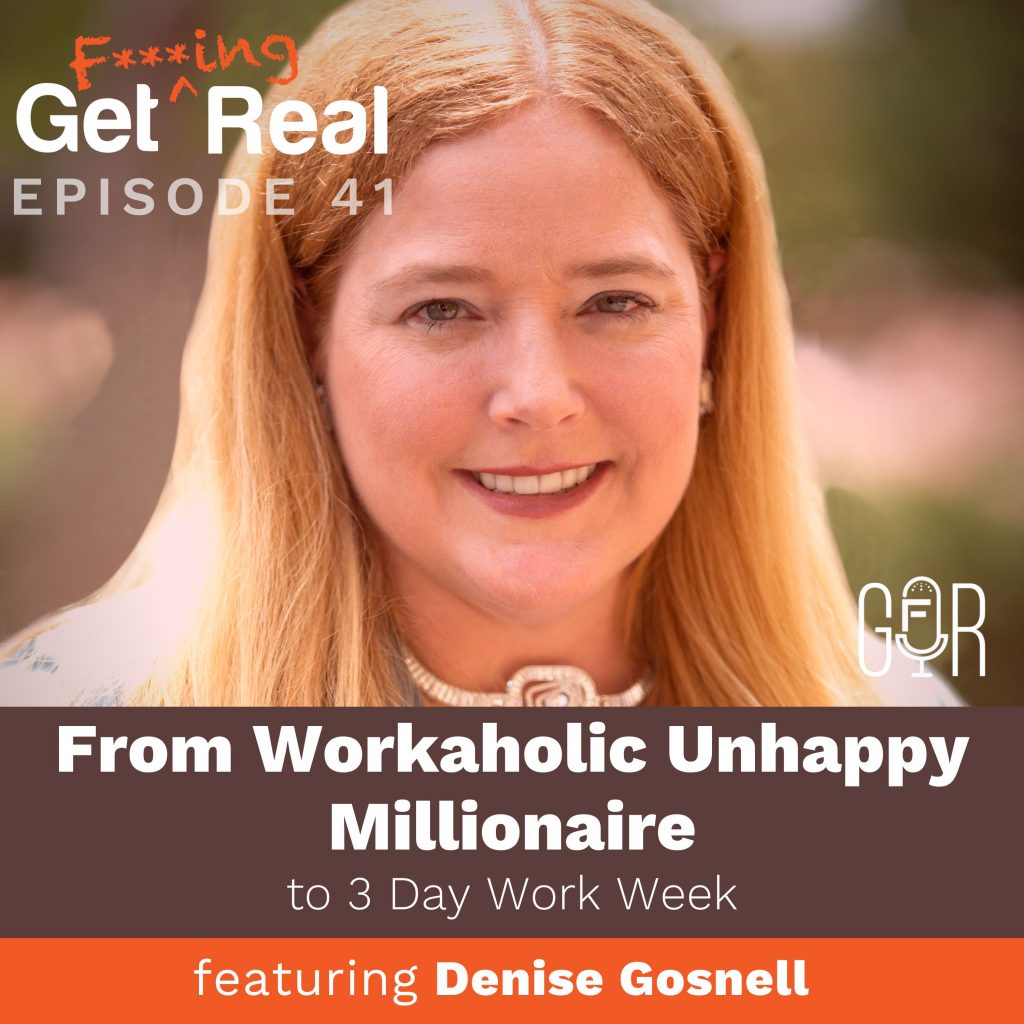 Denise Gosnell is a serial entrepreneur and productivity hacker who owns 3 successful businesses: a law firm, a real estate company and her coaching/training business, The Vacation Effect, Inc … all of which she runs working only 3 days a week.
Would you ever try an experiment where for 30 days, you only worked 3 days a week?
After being teased for being poor, 10-year-old Denise set her sights on getting rich so she'd never be picked on again. As an adult, she chose multiple career paths based on what would make her the most money … and became such a compulsive worker during her patent attorney days, her law firm asked that she cut her hours out of concern for her health.
In this episode, Denise shares the profound #GFRMoment that snapped her out of her workaholic ways and she confesses a truth about her #GFRWormhole story that she's never opened up about before. You'll also hear what she learned in her 30-day experiment of working just 3 days a week and how she turned it into her new way of life.
Resources
Get your hands on Denise's Growth Hacking Cheat Sheet

right here

The 12 GFR Commandments –

download your own copy now
Join the GFR Squad

– get started for just 20 Bucks!

Plus get access to the Squad exclusive video "How To Get Over The Guilt Of Not Working" with Denise Gosnell
Did you enjoy the podcast?
If you liked this episode let me know! Reviews for the podcast on iTunes are much appreciated! This helps us reach entrepreneurs just like you to be unapologetically themselves. If you received value from this episode, it would mean the world if you could take a moment and leave your 5-star rating and positive review. You can do that by visiting right here.