#37: From Avoiding Pain to Fully Awake | Keira Poulsen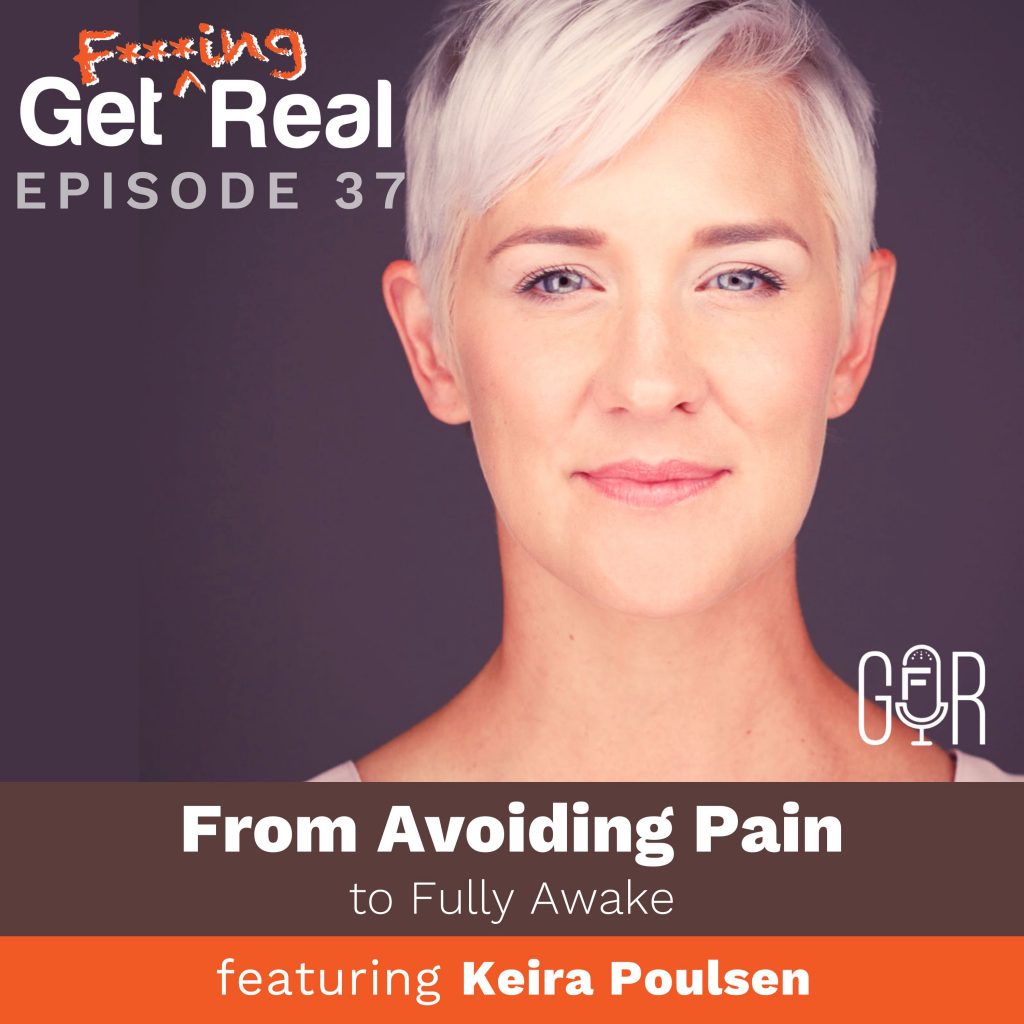 Keira Poulsen is a speaker, energetic healer, and host of The Awaken Podcast, a show about accessing and rousing the divinity within. She wrote, "The Hidden Gifts Within the Trauma of Sexual Abuse," a guide for people on the path to heal from their abusive past, and she's the creator of the Awaken jewelry line.
Did you experience childhood trauma? Do you feel like you've dealt with it?
Keira had been openly facing her sexual abuse through therapy and other healing modalities for years, so it came as a huge surprise when she hit a #GFRWormhole that unearthed an accumulation of emotions around her trauma she'd never dealt with. At the time she was a happily married mother of 5 fantastic kids who was running two successful businesses. And yet, on her 33rd birthday when her husband asked what her dreams were, she didn't have an answer.
Keira starts with a confession about the complicated relationship she had with her first religion, then she shares the event that brought her to her lowest point … and the #GFRMoment that turned things around. In this episode, you'll also learn about the grueling and empowering EMDR therapy that finally allowed her to break through her barriers and fully own her destiny. (Spoiler: it's all connected to her business and the mission she serves today.)
Resources
GFR Episodes Mentioned
Did you enjoy the podcast?
If you liked this episode let me know! Reviews for the podcast on iTunes are much appreciated! This helps us reach entrepreneurs just like you to be unapologetically themselves. If you received value from this episode, it would mean the world if you could take a moment and leave your 5-star rating and positive review. You can do that by visiting right here.