#31: From Sudden Loss of Spouse to "Prepared Fathers" Passion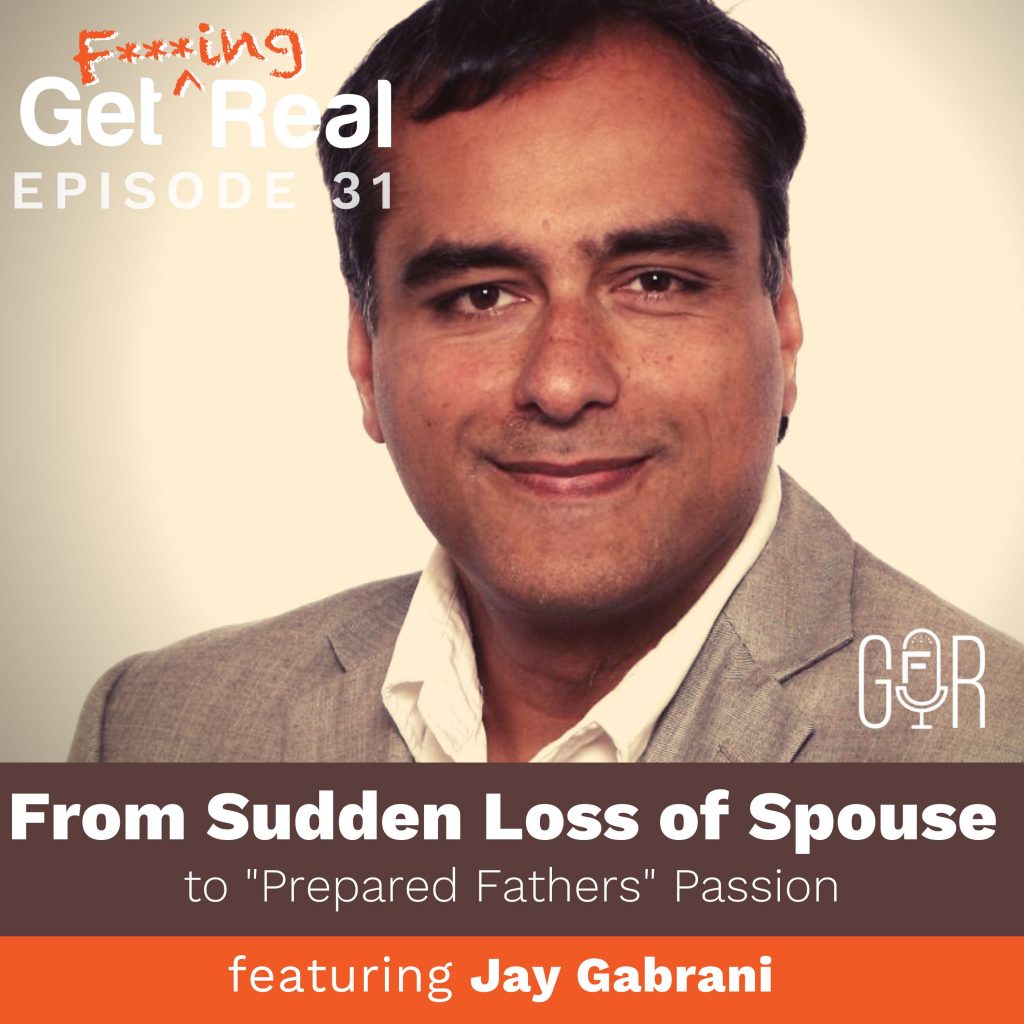 Jay Gabrani is founder of Prepared Fathers, a company dedicated to helping dads secure their kids' financial future. Which, in classic mission-driven entrepreneur fashion, is a business he developed after finding himself unprepared for the financial aspects of his wife's death.
Obviously, losing a spouse is a horrific thing to experience—but grief and anguish aside—have you ever thought about the financial repercussions you'd also suffer?
In this episode, Jay opens up about being the executor of his wife's estate and sole guardian of their three young children, and shares that despite his 7-figure real estate portfolio and accounting background, he wasn't as fiscally prepared as he'd thought. We also get into the minor slip-and-fall accident that led to his wife's death, and Jay confesses some difficult truths around the real reasons they ended up losing her.
Hear what Jay learned going through this intense wormhole, and find out how the struggle after his family's tragedy now serves his mission today. This one's a really great "If they can pull it together, so can I" type of episode, so tune in and get inspired!
Resources
Did you enjoy the podcast?
If you liked this episode let me know! Reviews for the podcast on iTunes are much appreciated! This helps us reach entrepreneurs just like you to be unapologetically themselves. If you received value from this episode, it would mean the world if you could take a moment and leave your 5-star rating and positive review. You can do that by visiting right here.