#19: Lisa's Confession: Speaking My Truth & Not Being Normal, Proper or Polite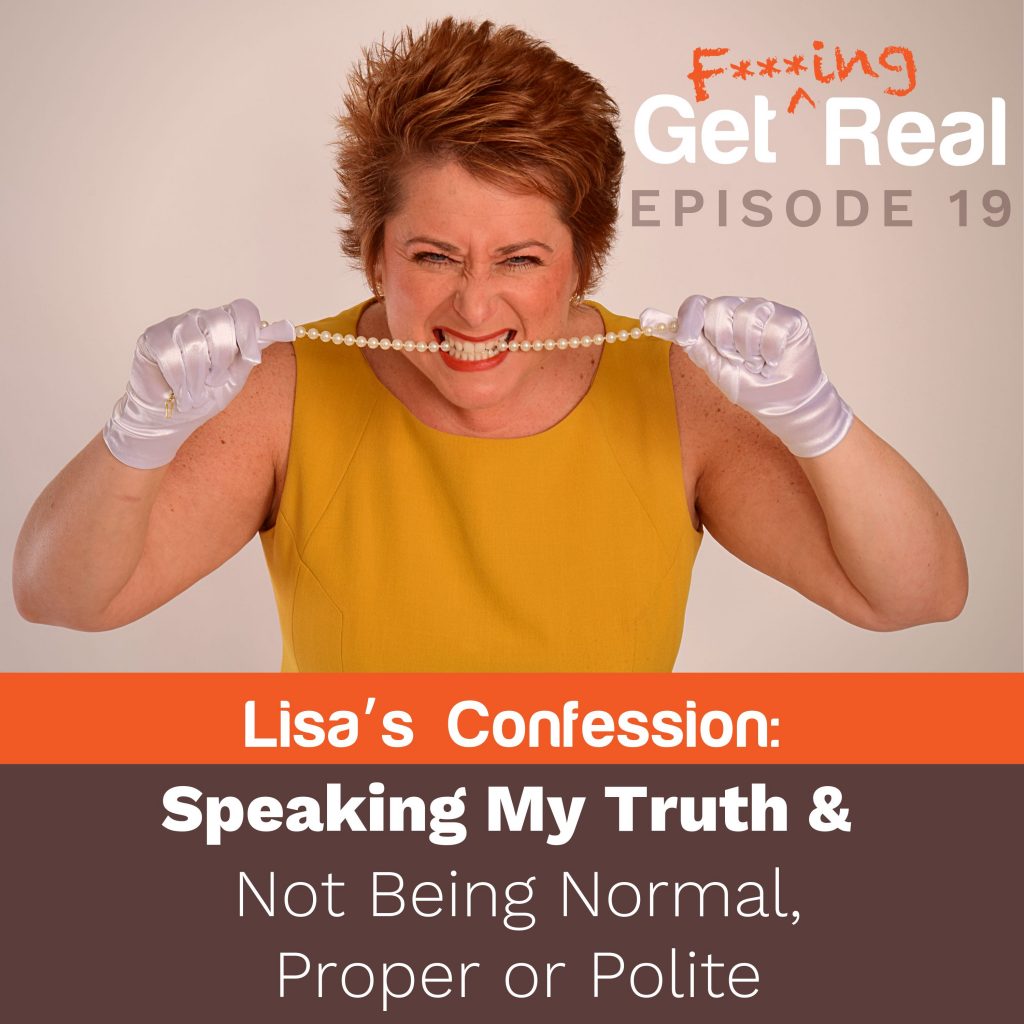 You're in for a treat today with your GFR Host, Lisa Cherney. Let's face it, as mission-driven entrepreneurs, business is personal. No doubt about it, I'm sure you can relate.
So…. where are you not speaking your truth? Look, you have to say what you want to say. There's no one else out there that can create transformation like you. Stop holding out on us!
In this episode, Lisa makes a confession, hint: it's about the show. If you're walking on eggshells always afraid to offend someone, or you don't want to say no, or perhaps you're overcommitting all over the place, this whoop-ass episode is the medicine you need… delivered with a spoon full-sugar of course.
Episode Highlights
[1:43] GFR Commandment #3
[8:28] Lisa's Confession, it's about the show!
[17:10] Van's story about breaking free from 'normal'
[21:12] let's talk about being proper
[24:44] let's talk about being polite
[31:41] Bella's hair tie boundaries, GFR isn't just for adults y'all!
[39:32] Where are you not speaking your truth?
Resources
Did you enjoy the podcast?
If you liked this episode let me know! Reviews for the podcast on iTunes are much appreciated! This helps us reach entrepreneurs just like you to be unapologetically themselves. If you received value from this episode, it would mean the world if you could take a moment and leave your 5-star rating and positive review. You can do that by visiting right here.