#120: From Racial Justice Burnout to Liberated Mother Tree Queen | Dr. Amanda Kemp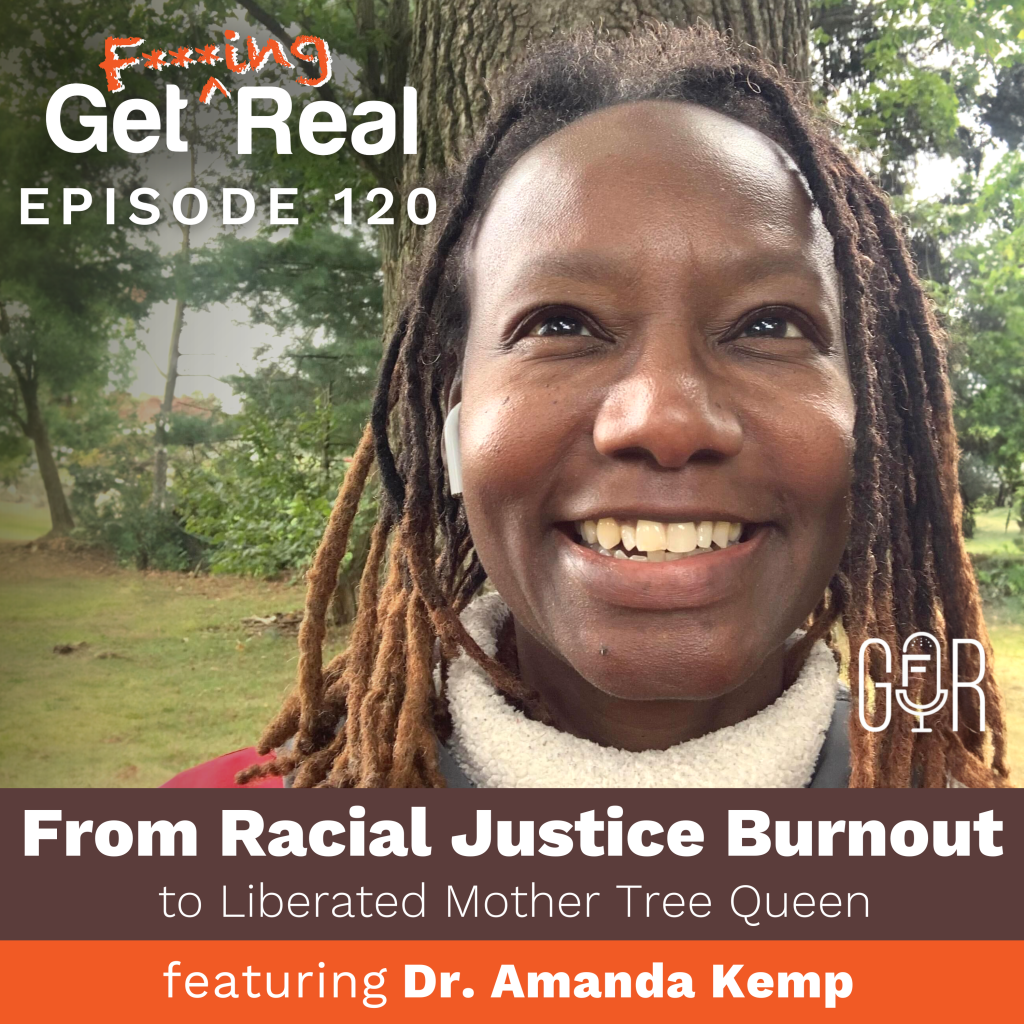 Dr. Amanda Kemp AKA Amanda Aminata Sol, is founder of Racial Justice from the Heart and the bestselling author of "Stop Being Afraid: 5 Steps to Transform Your Conversations About Racism."
What is your relationship with nature?
Dr. Amanda survived the NYC foster care system before graduating from Stanford University and embarking on a journey to be a leader in the racial justice conversation. Her webinar, "How White Women Can Talk With Women of Color About Racism," was developed in 2019, and when the murder of George Floyd sparked global awareness, it became a go-to for people of all races who wanted to do something about the injustices in our society.
Listen in as Amanda confesses the way that her hugely successful business led to massive burnout, and shares the spiritual experience that happened during a coaching session to make her realize it was time to break away from the "tyranny of production," and follow her calling to foster a new relationship with the trees.
We talk about Amanda's struggle between feeling ready to get out of her business, while feeling equally pressured to stay in because it was such important, timely work. On the show, you'll hear about a special moment Amanda had with her intuitive daughter where she uncovered that her need to prioritize work over herself, and her tendency to be "graspy" with money, were rooted in a poignant experience from her foster care days.
Learn what Amanda unearthed regarding her beliefs around hunger and lack, and find out how Harriet Tubman plays into Amanda's current evolution as the Mother Tree Queen, Aminata Sol Plant Walker Fire Woman.
Resources
Did you enjoy the podcast?
If you liked this episode let me know! Reviews for the podcast on iTunes are much appreciated! This helps us reach entrepreneurs just like you to be unapologetically themselves. If you received value from this episode, it would mean the world if you could take a moment and leave your 5-star rating and positive review. You can do that by visiting right here.