#115: From Silent Opera Singer to Magnetic Voice Mentor | Monique McDonald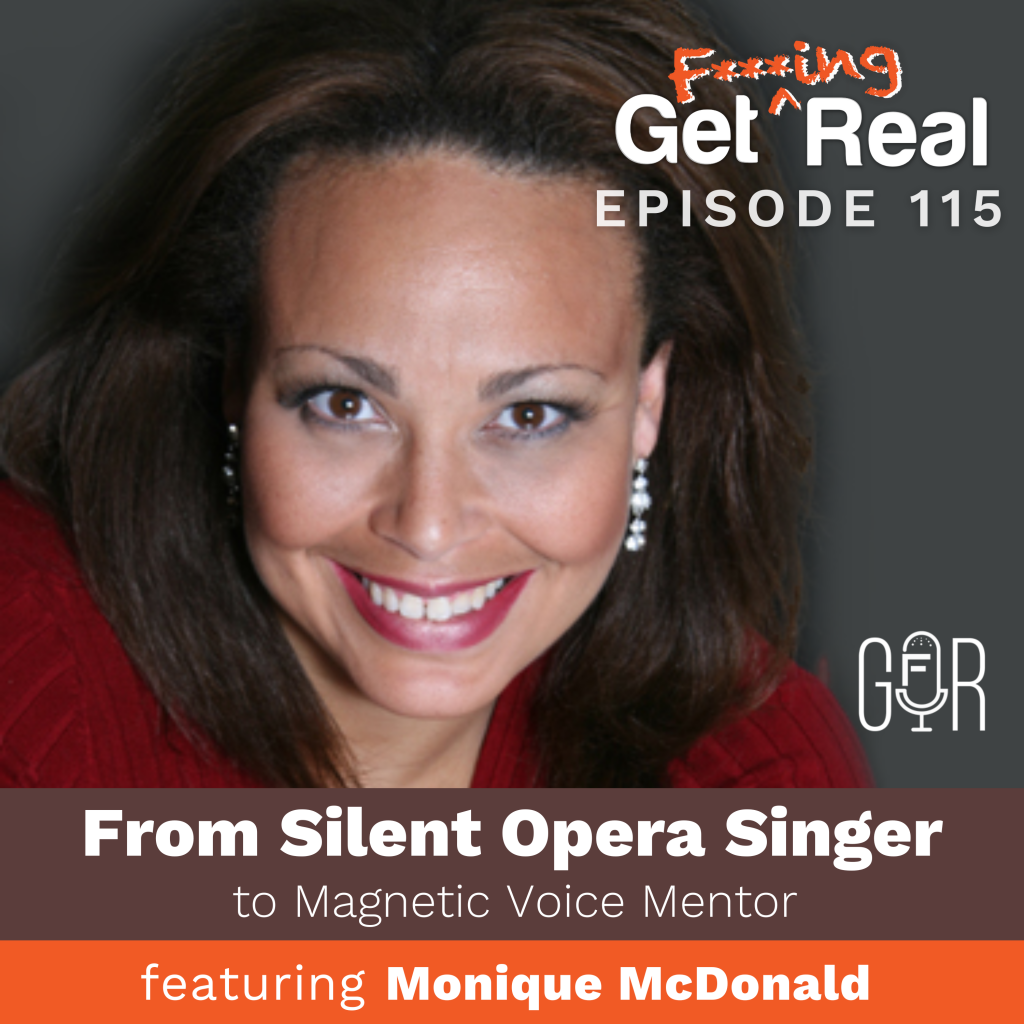 Monique McDonald is a Grammy-nominated opera singer and certified Conscious Transformational Coach who founded The Magnetic Voice Group.
Do you like the sound of your own voice?
Monique shares a charming confession about the night in Paris that led to her incredible singing career, and she opens up about the way that the devastating loss of her mom—who was also her voice coach—brought everything to a crashing halt.
You'll hear the transformational story of Monique's first experience of the power of the human voice, and what she eventually uncovered about aligning our voice with our passion and presence. Learn about Monique's journey back after a year of not singing, and the "what if" possibility that got her mission back on track.
Find out the science and the mindset behind why we sometimes hate hearing ourselves on a recording or through a microphone, and learn about the power of connecting to your authentic voice. Plus, Lisa shares a surprising confession of her own!
Resources
Did you enjoy the podcast?
If you liked this episode let me know! Reviews for the podcast on iTunes are much appreciated! This helps us reach entrepreneurs just like you to be unapologetically themselves. If you received value from this episode, it would mean the world if you could take a moment and leave your 5-star rating and positive review. You can do that by visiting right here