#111: From Burnt Out Pleaser to Liberated Witch | Umoh Luna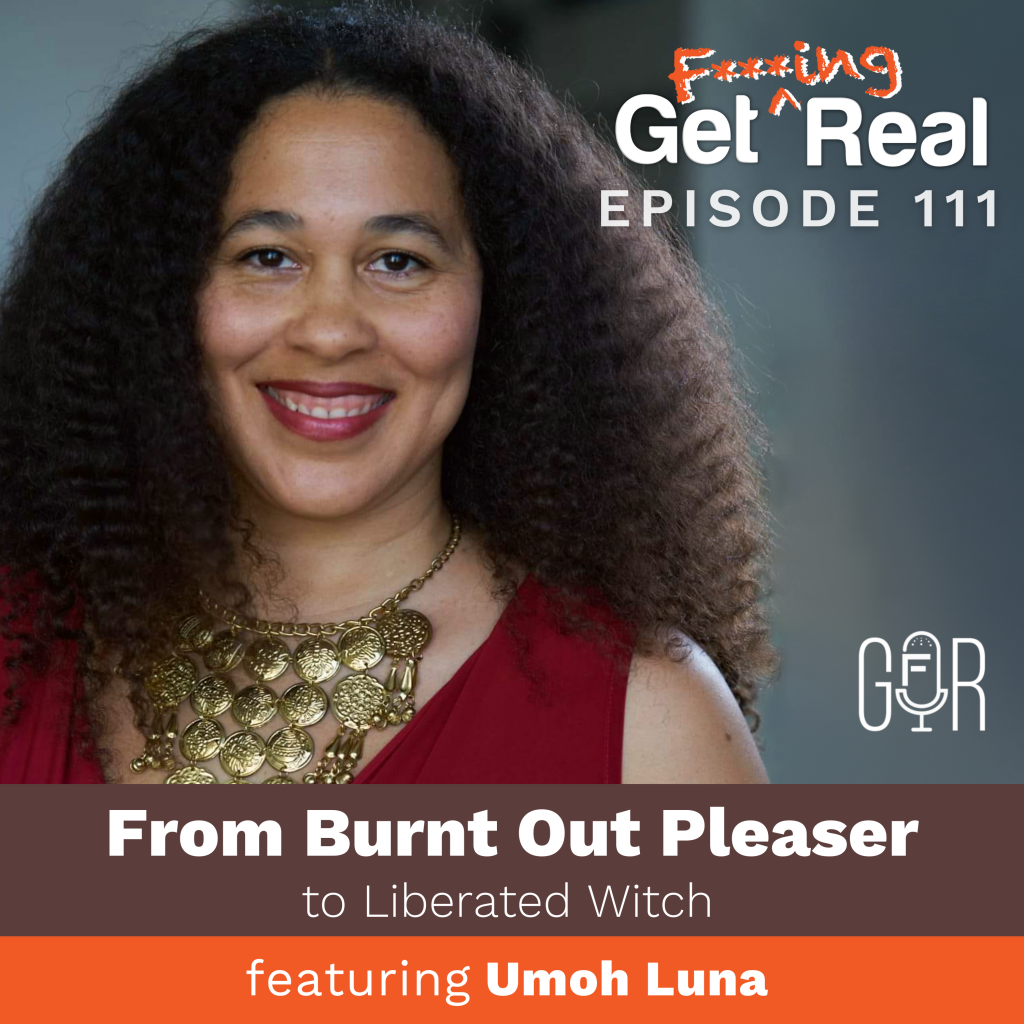 Umoh Luna is an astrologer, spiritual guide and shamanistic business strategist who empowers visionaries, thought leaders, and spiritual warriors to bring more meaning, power, pleasure and wealth to their lives.
What does the word "witch" conjure up for you?
In 2018, Umoh Luna was having her best financial year ever, but for ages she'd been hiding her spiritual self and dishonoring her high degree of sensitivity. Hear how worrying about what her business and marketing clients would think about her led to a total burnout, and what changes Umoh made that helped her recover and thrive.
You'll hear about the roots of Umoh's reluctance to be her authentic self which started in childhood, and the healing and deep spiritual work she's done that enabled her to fully embrace her true, witchy nature.
Umoh and Lisa also get into a really interesting conversation about unconscious racial and body biases, and the connection between the two. Plus, Umoh talks about the way she encountered racism as a light-skinned Black woman in white and public spaces, and what happened one day that made her realize the privilege that her lighter skin gave her, and how it may have been minimizing those negative experiences.
Resources
Did you enjoy the podcast?
If you liked this episode let me know! Reviews for the podcast on iTunes are much appreciated! This helps us reach entrepreneurs just like you to be unapologetically themselves. If you received value from this episode, it would mean the world if you could take a moment and leave your 5-star rating and positive review. You can do that by visiting right here.