#96: From Loss of Twins to Visibility Queen | Jenny Kovacs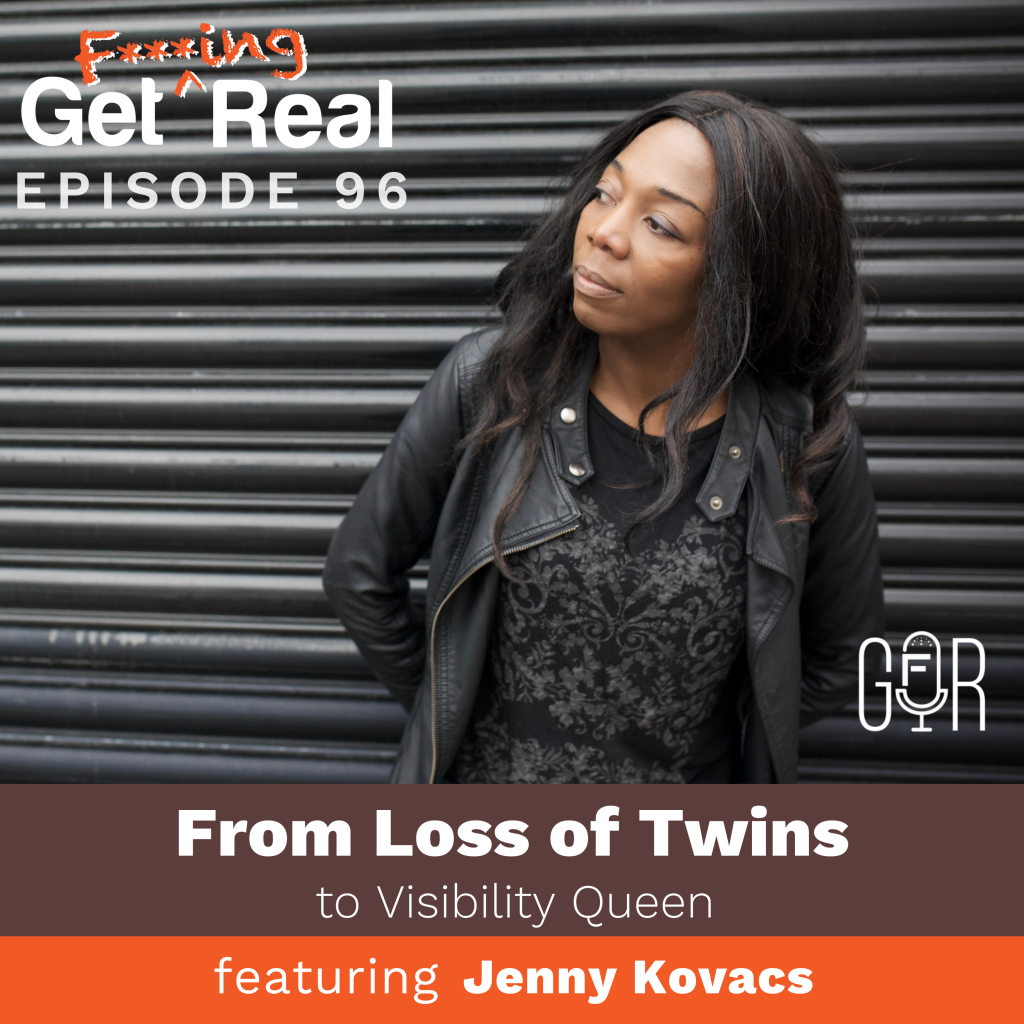 Jenny Kovacs is a speaker and trainer who's known as the Queen of Being Seen. She's creator of the Visibility Activator System™ and regularly appears on the BBC.
Have you ever tried to let go of something you desperately wanted, particularly after you didn't get it?
We start Jenny's episode with a story about an encounter she had as a student that taught her to conform and be "normal," and how she was educated in "reputational risk" from a young age. We also get into the way that experience guided her not so straightforward journey to teaching others how to be unique and stand out.
As you can surmise from the title, Jenny also shares a raw and vulnerable story about about losing premature twins. And she tells us how, even in that unfathomably dark moment, she had a knowing that something good would also come of her experience.
(This is one you might want to skip if you're in a precarious pregnancy or could otherwise be triggered. )
Listen in as Jenny shares a part of her story that not many people know she was also facing when she lost her twins, and find out what blessings have emerged in the 12 years since.
Resources
Did you enjoy the podcast?
If you liked this episode let me know! Reviews for the podcast on iTunes are much appreciated! This helps us reach entrepreneurs just like you to be unapologetically themselves. If you received value from this episode, it would mean the world if you could take a moment and leave your 5-star rating and positive review. You can do that by visiting right here.